TeenWork nominates local businessman for national award
Latest News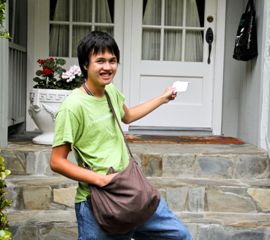 December 18, 2014
It has been a big month for Costa Verde Contracting! Not only has the Victoria-based company been featured in a recent Times Colonist article, but its owner Dan Milbrath was nominated for the CASE – Wiltshire Award of Excellence in Supported Employment.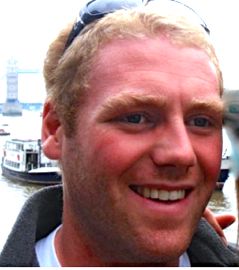 Winners of the award, which is presented annually by the Canadian Association for Supported Employment (CASE), will be announced in the spring. The CASE - Wiltshire Award of Excellence in Supported Employment recognizes outstanding individuals, agencies, or businesses that have made significant contributions to the promotion of full citizenship and personal capacity for persons with disabilities through the facilitation of increased labour market participation and outcomes, within Canada. TeenWork nominated Dan Milbrath as a result of his continued commitment to providing opportunities for individuals with disabilities.
Over the past several years, Dan has hired nine TeenWork participants and currently employs three through the program. In each case, working for Dan has been the teen's first job experience. Employment with Costa Verde has provided participants with the confidence, skills, and experience needed to succeed in the labour market. Some individuals have since moved on to work at businesses such as the Red Barn Market, Thrifty Foods, Silver City and the University of Victoria. Dan's patience, flexibility and collaborative approach have made him an much-admired employer.
TeenWork participant Leo describes Dan as "very patient, friendly, and supportive, and knowledgeable," and as "a best and excellent employer."

Dan started Costa Verde in 2007 as a way to pay tuition while studying at the University of Victoria. The Costa Verde website quotes Dan stating: "It's pretty amazing what a little creativity combined with a desire to earn money can produce!"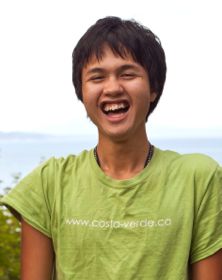 Indeed, Dan's creativity, combined with his commitment to both the Victoria community and his alma mater, have made the relationship with TeenWork a natural fit. In addition to TeenWork, Costa Verde also supports: 1Up Victoria Single Parent Resource Centre, Moss Street Market, Fernwood NRG, Rotary Clubs of Greater Victoria, Horticulture Centre of the Pacific and Glendale Gardens, Greater Victoria Compost Education Centre, Garth Homer Society, Victoria Cool-Aid Society, and University of Victoria.
Theresa Moylan, a parent of one of the TeenWork youth employed by Dan, wrote:
While TeenWork has provided the coaching and support, this change in Sam's life would have been impossible without the generosity and willingness of Costa Verde to give Sam a chance and patiently support him through initial training.

I can't thank Dan enough for his openness to Sam. My son has matured and grown in self-confidence through his work. He calls me after the last delivery each day to report that he delivered "a whole bundle"!

I can only wish there were more community citizens like Dan Milbrath and Costa Verde, who could offer even a little piece of employment to some young person with special needs. It doesn't just help that person – the family benefits hugely and the community does too. Seeing a special needs individual employed touches a warm place in many people's hearts. Any employer can benefit from being the source of that.

Thank you Dan Milbrath and Costa Verde!!
Congratulations on your nomination, Dan, on behalf of TeenWork and CanAssist.
Go to Top