TeenWork Employer Spotlight: Winners
Latest News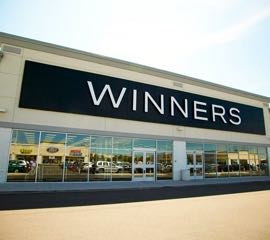 April 14, 2015
There are many ways for employers to get involved and show their commitment to creating equitable employment opportunities for people with disabilities. This month, TeenWork recognizes Winners for demonstrating leadership in this area in Greater Victoria.

Winners, the popular off-price retailer, is a proud supporter of local and national initiatives that encourage the celebration and recognition of difference. National initiatives include partnerships with the Canadian Women's Foundation, Pride Parades across Canada, and a partnership with the Sunshine Foundation's "Spread a Little Sunshine Campaign."
Recognizing the importance of inclusion and community involvement locally, Winners (Tillicum Centre location) will participate in the Face-to-Face Interview Practice event, organized by GT Hiring Solutions and TeenWork. The event, which takes place April 20 from 3:30 to 6:00 p.m., will provide job seekers with disabilities the chance to practice having interviews with real employers. The event will consist of a skill development workshop, a speed interviewing session, group feedback, and a world-famous Gorge hotdog-hamburger dinner.
Involvement in the Face-to-Face Interview Practice event is just one way that Winners has demonstrated its commitment to community involvement and inclusion. The company often takes part in WorkBC job fairs, meeting and interviewing hundreds of differently abled job applicants for a variety of positions. Additionally,Winners (Tillicum location) is currently working with two adult supported employment agencies – Island Deaf and Hard of Hearing (IDHH) and the Garth Homer Society.
TeenWork staff look forward to meeting with Winners (Westshore Town Centre location) in April to continue to strengthen our relationship with this inclusive employer.
For more information on the Face-to-Face Interview Practice event or to register, please contact teenwork@canassist.ca.
Go to Top