Celebrate International Day of Persons with Disabilities
Latest News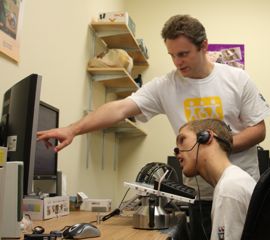 December 2, 2015
An estimated one billion people living with disabilities worldwide face barriers to inclusion in many key aspects of society. International Day of Persons with Disabilities (IDPD) has been commemorated since 1992 to promote awareness and mobilize support for critical issues relating to the inclusion of persons with disabilities in society and development. The Day works to promote action to raise awareness about disability issues and draw attention to the benefits of an inclusive and accessible society for all.
A message to CanAssist supporters from Executive Director Robin Syme
Today, everyone at CanAssist, along with many others across the globe, are celebrating International Day of Persons with Disabilities.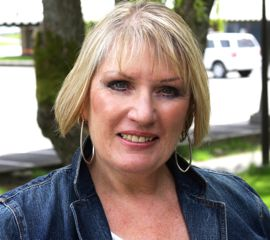 This year the United Nation's theme is "access and empowerment for people of all abilities." Like us, the UN strongly believes that access to technology is key in helping people with disabilities participate.
This is where CanAssist supporters are making all the difference. As you'll see from our Impact Report, our donors' gifts are helping people with disabilities in our communities to increase their independence and achieve their goals.
Our donors' generosity inspires us to find new ways of making the world more inclusive, giving us the resources to create practical, innovative solutions so that everyone can participate and contribute.
Thank you for all that you do to create a more accessible world.
With warmest regards,
Robin Syme
Go to Top