Children's Health Foundation helps teens with disabilities reach their employment goals
Latest News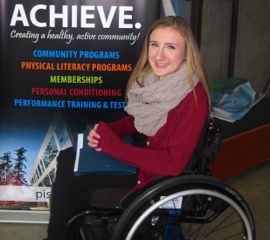 April 16, 2015

Children's Health Foundation of Vancouver Island has provided another very generous grant to TeenWork, an innovative employment program for youth facing barriers.
For the second year in a row, Children's Health Foundation has provided $45,600 to TeenWork, a program of CanAssist at the University of Victoria. Without this generous support, TeenWork simply wouldn't be able to accomplish the outstanding work it does in helping teens with disabilities in Greater Victoria find and retain meaningful, part-time employment during their high school years.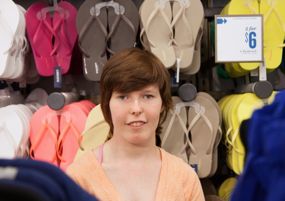 "We believe that children with disabilities deserve the same opportunities and life chances as other children," says Linda Hughes, CEO, Children's Health Foundation. "Our partnership with TeenWork puts that belief into action. This program creates positive employment outcomes for teens with disabilities, and we're glad to be part of it."
"We are extremely grateful for this generous contribution to our program," said TeenWork Manager Alyssa Hindle. "It is so wonderful to have support from Children's Health Foundation of Vancouver Island – they truly make a difference in the lives of youth with disabilities in our community."
TeenWork has a 100-per-cent success rate in helping youth obtain work during their time in the program. The program serves young people ages 15 to 19 who live with a range of disabilities and mental health challenges. With help from a TeenWork job coach, each program participant finds meaningful employment that suits his or her interests and receives on-the-job support during the often stressful and turbulent transition period from high school to adulthood.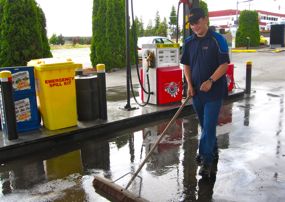 "The work our job coaches do is immensely valuable as it speaks to an otherwise unmet need in our community," Hindle added. "The youth in our program, and the networks that support them, report higher levels of participant self-esteem and feelings of optimism for their futures."
TeenWork reduces dependence on publicly funded health and social services. Outcomes for participants include: developing important life skills and a positive work ethic; improving overall self-concept and health status; building confidence and optimism about the future for teens and their families; increasing financial independence; and enabling teens to contribute to their families and participate in the community.
(Alyshia, pictured in the photo at the top of this page, has found very meaningful part-time work at the Pacific Institute for Sports Excellent, or PISE.)

For more information, please visit the TeenWork section of this website.
Go to Top