Coast Capital funding changes lives of teens with disabilities
Latest News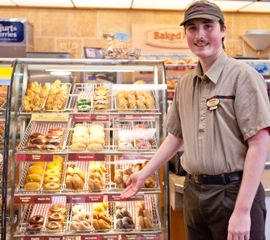 January 19, 2015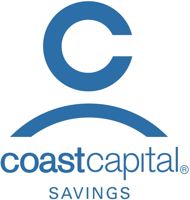 Coast Capital Savings has provided a grant that will help teens with disabilities in Greater Victoria find and retain meaningful employment as they transition from high school to adulthood.
Coast Capital recently provided $25,800 to CanAssist's highly effective TeenWork program, which serves youth ages 15 to 19 who live with a range of disabilities and mental health challenges.
"This is the fourth time since 2010 that Coast Capital has provided funding to the TeenWork program," said CanAssist Executive Director Robin Syme. "Coast Capital's ongoing investment in TeenWork has made a huge difference in the lives of many teens living in our community, as well as their families. CanAssist is extremely grateful for the organization's vision and generosity."
Approximately 30 youth participate in the TeenWork program at any given time.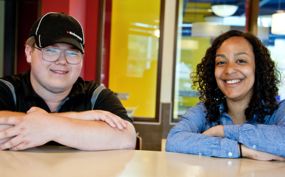 Participants begin in the Discovery Stage, during which a TeenWork job coach helps them identify their strengths and interests and prepare resumes and cover letters. Once a job is secured, the coach provides non-time-limited, on-site job coaching, and supports teens in working towards complete workplace independence as they transition to adulthood.
TeenWork began as a small in pilot project in 2009.
TeenWork is a social innovation that reduces dependence on publicly funded health and social services. Outcomes for participants include: developing important life skills and positive work ethic; improving their overall self-concept and health status; building confidence and optimism about the future for teens and their families; increasing financial independence; and enabling teens to contribute to their families and participate in the community.
For more information, please see the TeenWork section of this website.
Go to Top