CanAssist sends a big thank you to open house attendees
Latest News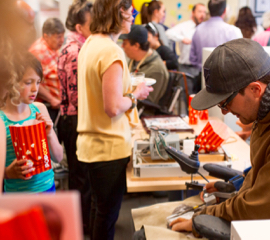 May 19, 2016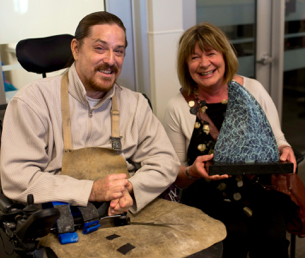 Guests at CanAssist's recent open house tested technologies, watched demonstrations, took part in wheelchair sports, enjoyed videos and nibbled on sliders, churros and corn dogs.
The event on May 5 celebrated CanAssist's one-year anniversary in UVic's new Centre for Athletics, Recreation and Special Abilities.
CanAssist is grateful to everyone who turned out for the event, including many donors, partners, volunteers, clients and families, as well as UVic faculty, staff and students.


Visitors viewed CanAssist's new InteractiveTechnology Zone





Accessible recreation is open to people
of all abilities at CARSA.



CanAssist Executive Director Robin Syme
and UVic President Jamie Cassels.





CanAssist's Mike Lewis answers visitors'
questions in the machine shop.

Go to Top