Inclusive athletics and recreation on the rise at UVic
Latest News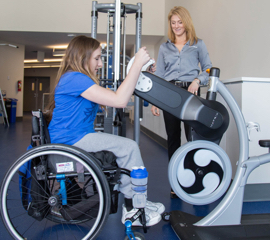 February 16, 2016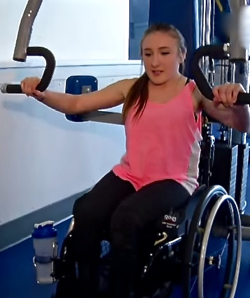 People with a wide range of abilities are discovering more opportunities to participate in athletics and recreation at the University of Victoria.
Thanks to a new partnership between UVic's Vikes Athletics and Recreation and the Victoria Wheelchair Sports Club, there are more opportunities than ever for people with and without wheelchairs to enjoy sports and fitness.
"I am really excited about the progress that we've seen so far, and about the future progress we are working towards," said CanAssist's Inclusion Coordinator, Alyssa Hindle. "With the Vikes' support, we can set the bar for campus and community inclusion for all abilities – and that is something worth celebrating."
The following are recent additions to the inclusive offerings at UVic's Centre for Athletics, Recreation and Special Abilities (CARSA):
Wheelchair Basketball – drop-in sessions every Saturday from 10 to 11:30 a.m. Sports chairs are available for wheelchair users and non-users alike.
Wheelchair Tennis – drop-in sessions on Tuesdays from 8 to 9 p.m. Sports chairs are available for wheelchair users and non-users.
Spin Classes – the spin studio at CARSA includes a permanent arm krankcycle so people of different ability can participate.
Adapted Strength and Conditioning Class – pre-register with Vikes Recreation for this Saturday 8:30 to 9:30 a.m. class, where participants receive individualized training from a strength and conditioning expert.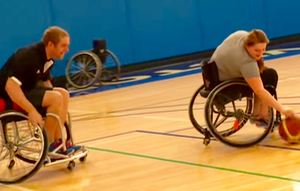 "These programs are a testament to the Vikes' commitment to inclusion in CARSA," Hindle said.
"The new Adapted Strength and Conditioning program just began its first-ever class at UVic, and there's only spot left! It's a strong response from the community and shows there's a need being filled through these programs."
Go to Top