Busting barriers: New accessibility upgrades at CARSA
Latest News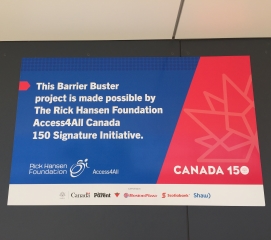 June 27, 2017
Thanks to the Rick Hansen Foundation, UVic's Centre for Athletics, Recreation and Special Abilities (CARSA) has become even more accessible.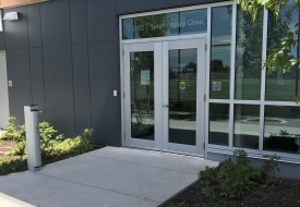 This week, new accessible door buttons were installed on three exterior doors to the CARSA building: the door to the Sports Injury Clinic, and the doors to the men's and women's washrooms facing the fields.
"These upgrades will increase the accessibility of CARSA for individuals who use a wheelchair or who need assistance opening heavy doors," said Alyssa Hindle, CanAssist's Inclusion and Project Manager.
CanAssist's "Barrier Buster" project is made possible by the Rick Hansen Foundation Access4All Canada 150 Signature Initiative, and supported by the Government of Canada. It includes two parts:
an infrastructure improvement to the built environment in a public place or space to remove physical barriers and improve accessibility (the three new door buttons); and
an associated awareness-building event designed to showcase and celebrate the project.
In order to raise awareness of this new infrastructure improvement, CanAssist will be supporting OneAbility ProMotion Week from Nov. 30 to Dec. 6, 2017. CARSA's new accessibility upgrades will be officially presented, and a variety of other activities will take place to celebrate inclusion and increase awareness, knowledge and participation in the region.
OneAbility ProMotion week kicks off with an Education Day on the morning of Nov. 30, enabling professionals, students and others to expand their knowledge about disability and the importance of incorporating inclusive values into programming. The fun continues with an Open House in the afternoon, giving participants the opportunity to learn about sports such as wheelchair basketball, wheelchair rugby, wheelchair tennis, adapted spin classes, adapted rowing, indoor sledge, boccia and more. The kick-off day will be followed by a week of free city-wide drop-ins so members of the public can try these activities and many others.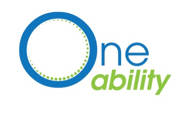 OneAbility is a unique collaboration of more than 30 Greater Victoria organizations working together to increase awareness and availability of adapted sport and recreation opportunities for people of all abilities. To learn more about OneAbility and ProMotion week, please visit the OneAbility website.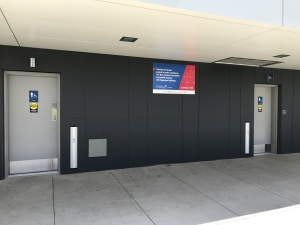 CanAssist is extremely grateful to the Rick Hansen Foundation for enabling this project to happen.
"Both the accessibility upgrades at CARSA and the OneAbility ProMotion week this fall are sure to have a very positive impact on the accessibility and inclusivity of our community," said Hindle.
To learn more about the Rick Hansen Foundation Access4All Barrier Buster projects, please visit the Barrier Buster projects webpage.
Go to Top