CanAssist celebrates National AccessAbility Week, starting May 28
Latest News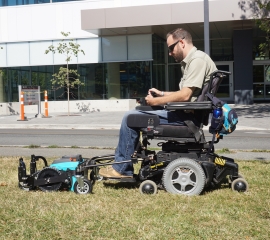 May 23, 2017
CanAssist encourages everyone to recognize and celebrate National AccessAbility Week, which will be taking place from May 28 through June 3 this year.
"Accessibility is such an important element of inclusion," said CanAssist Executive Director Robin Syme. "We encourage everyone to continue working together to build a truly accessible and inclusive society."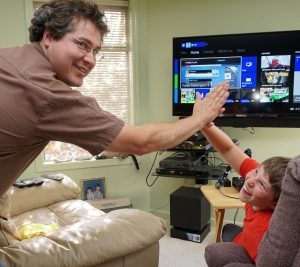 Her comments echo an announcement made May 11 by the Honourable Carla Qualtrough, Minister of Sport and Persons with Disabilities.
"As Canada's first Minister responsible for Persons with Disabilities, I believe that our country's diversity is our strength – and when we include people with disabilities, we create a stronger Canada for everyone," she said in a statement. "It is my pleasure to announce an annual national week devoted to inclusion and accessibility."
National AccessAbility Week will celebrate, highlight and promote inclusion and accessibility in communities and workplaces across the country.
Thanks to ongoing support from the University of Victoria, and many partners and funders, CanAssist's day-to-day activities are devoted to increasing inclusion and accessibility in many areas, including:
developing innovative assistive technologies for individuals with disabilities where no commercial solutions exist;
increasing awareness of disability issues, on campus and beyond;
increasing opportunities for adapted sports and recreation by working with UVic Vikes Athletics and Recreation and OneAbility, a group of more than 20 community organizations in Greater Victoria; and;
operating TeenWork, a unique and highly successful employment program for teens with disabilities.
"We need to change the way we think, talk and act about barriers to participation and accessibility, and we need to do it right from the start, not as an afterthought," said Minister Qualtrough. "An inclusive Canada is one where all Canadians can participate and have an equal opportunity to succeed."
To read the entire news release, please visit the Government of Canada website.
Go to Top