Celebrate inclusion and try adapted sports during ProMotion Week 2017!
Latest News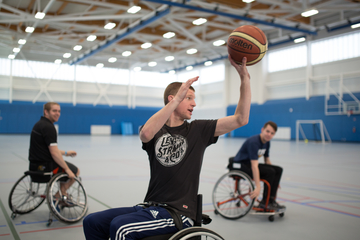 November 21, 2017
This year, ProMotion Week runs from Nov. 30 through Dec. 6. Throughout the week, there will be lots of free drop-in sessions across the region where people of all abilities can try out sports such as wheelchair basketball, wheelchair rugby, adapted strength and conditioning, adapted yoga and chair-based group exercise.
On Nov. 30, UVic's Centre for Athletics, Recreation and Special Abilities – better known as the CARSA facility – will host an Education Day and Open House.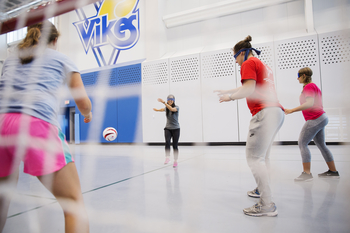 Education Day takes place in the morning on Nov. 30 where people can learn more about disabilities and why it's so important to incorporate inclusive values into programming. This event will feature guest speakers Annie Lau from the Sport for Life Society and Mike Lonergan from BC Blind Sports.
In the afternoon on Nov. 30, CARSA will host the ProMotion Open House, where everyone is invited to try different adapted sports and learn about the local organizations that provide these opportunities throughout the year.
The complete list of events, speakers and drop-in activities can be viewed at https://oneability.ca/promo/.
OneAbility is a local collaborative of more than 30 organizations, including CanAssist, based in Greater Victoria. These organizations work together to increase awareness and availability of programs that promote active living and an inclusive recreational environment for people of all abilities.
Go to Top