Come to Campus: Technology Innovations for Aging
Latest News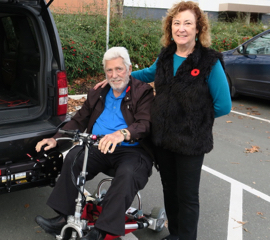 March 7, 2017
Event title:
Technology Innovations for Aging
Location: CanAssist at the University of Victoria, located in the Centre for Athletics, Recreation Special Abilities (CARSA). Access the building and free parking (available in adjacent Lot 2) by turning onto Gabriola Road from McKenzie Avenue.
Date: Sunday, March 26, 2017
Time: 10 a.m. to 11:30 a.m.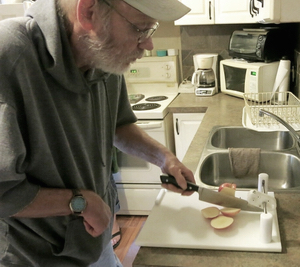 Description: Come and experience CanAssist during a 90-minute tour of our facility. This event includes a fascinating tour led by members of our engineering team, numerous technology demonstrations, hands-on opportunities, and a chance to ask questions and share ideas. CanAssist is a unique organization of UVic, dedicated to helping people of all ages and abilities improve their independence and quality of life through innovative technologies and programs. Over the past few years, funding from the BC Ministry of Health has enabled CanAssist to focus on developing technologies that help seniors remain living independently at home.
Cost: This is a free event, but requires registration. Register via email at WellnessCentreRegistration@viha.ca or call 250-370-5641 and press "2" to leave your message.
Parking: Parking at UVic isfree on Sundays in non-reserved spaces. The parking lots closest to CARSA are: Lot 2 on Gabriola Road (behind the McKinnon Gym and across from the CARSA building); and the CARSA parkade, which is accessible from McKenzie Avenue at Vikes Way.
CanAssist appreciates the role of the Eldercare Foundation and the Yahimovich Wellness Centre (Island health) in promoting this event.

Go to Top