New climbing program tops all expectations
Latest News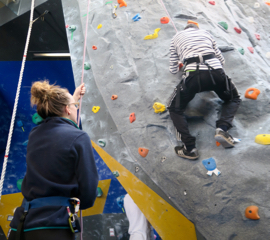 March 6, 2017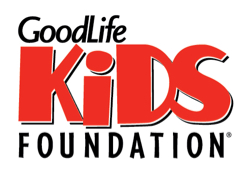 A new Adapted Climbing Program at UVic is helping local kids with disabilities scale new heights, thanks to generous support from the GoodLife Kids Foundation.
The Foundation provided $10,000 to develop the new program, which takes place at UVic's Centre for Athletics Recreation and Special Abilities (CARSA) and enables children and youth who face a range of barriers to access an exciting physical activity in a safe, supportive and fun environment.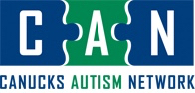 In addition to funding from GoodLife Kids, the new program is the result of a collaboration among CanAssist, Vikes Athletics and Recreation, OneAbility and its many community partners, including Community Living Victoria, Canucks Autism Network, Power to be, and Queen Alexandra Centre for Children's Health.
"It's such a great feeling to see so many community organizations come together and support one another," says Alyssa Hindle, CanAssist's Inclusion Coordinator. "When you put competition aside and recognize that we are all here to support youth with disabilities in achieving independence and improved quality of life, great things can happen."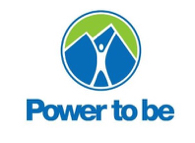 Vikes staff run the program, along with enthusiastic volunteers, to provide participants with instruction, adaptive gear and support. All staff and volunteers received training from Power to Be and Canucks Autism Network, which donated time and expertise to ensure participants received the best possible experience.
Climbing is one of the fastest growing sports in Canada and helps participants develop a sense of trust and accomplishment. So climbing was a perfect sport to add to the many inclusive programming offerings at CARSA.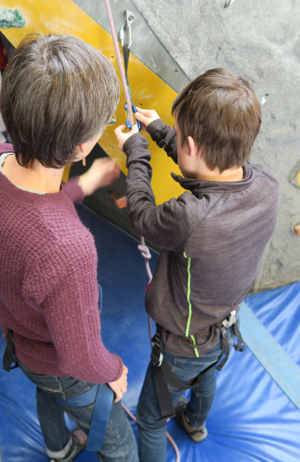 Community partners say the venture is having a terrific impact on the participating youth.
"We were so surprised by some of the successes our youth have experienced," said Jeannie Owens-Wallace, of Community Living Victoria. "Amy's volunteer is so great – she calmly laid the harness out in front of her and instructed her to step into it, and she did! She's been climbing ever since. We did not think that would happen."*
To help ensure this success, CanAssist and Vikes have created tools such as simple visual aids, adapted climbing equipment, and adapted program plans, which help youth with disabilities and their support workers use the equipment safety and independently. Not only are participants learning new skills, they're also enjoying an increased sense of community inclusion and the health benefits of physical activity.
"Overall, the Adapted Climbing Program is a huge success, bringing community partners together to support youth with diverse needs in our community," said Hindle. "A big thanks to our community partners, and in particular to GoodLife Kids Foundation for its support in making the program possible."
* Name changed to maintain privacy.

Go to Top