5Q: Ajay Raman, Design Technician co-op student
Latest News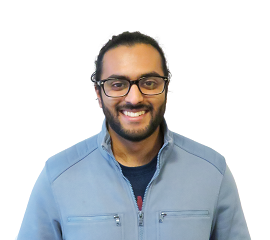 February 6, 2018
Ajay is a third-year Electrical Engineering student at the University of Victoria. He has recently completed a co-op work term at CADA & Consultants Ltd. as a Mechanical and Electrical Junior Technician.
1. What's a typical day at CanAssist for you like?
My day can consist of anything from helping to design circuits or circuit boards, researching different parts and components for a project we're working on, or doing assembly work for various projects. I try to help wherever I can!
2. What drew you to CanAssist?
Having grown up around health care professionals and relatives with various health problems, I simply like to try and help people. I know the work done here can make an enormous difference in helping people gain or re-gain their independence.
3. Tell us about your favorite pastimes/activities.
I used to play a lot of soccer, but now it's mostly just a spectator sport for me. I also like to binge-watch T.V shows sometimes—it's always fun.
4. What are your plans after graduation?
I'd like to spend a few months travelling around the world. I really want to go to Europe and catch some soccer games.
5. If you could live in any city for one year, where would it be?
Probably Barcelona. It just looks amazing and like it's full of history.
Learn more about CanAssist's co-op students.
Go to Top