5Q: Delaney Haugan, Work-Study student
Latest News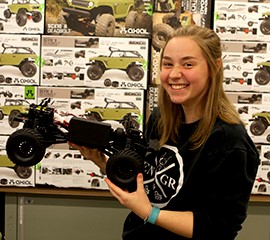 December 4, 2018
1. What's a typical day at CanAssist for you like?
As a work-study, my role changes daily. However, I am typically a support for the mechanical engineering department and a typical day at CanAssist includes me helping the engineering team assemble and test the new products they are dispatching. Other work I've helped with has involved designing and modelling small parts, as well as regular supportive tasks, such as inventory and cleaning.
2. What drew you to CanAssist?
I was exposed to some of the work CanAssist was doing in a design course I took last year. The main reason I came to UVic for Biomedical Engineering was to help change lives with technology, and this aligned with CanAssist's work. Being a work-study student here is a perfect way to get to know more about what CanAssist does, and allows me to make a difference at the same time!
3. Tell us about your favorite pastimes/activities
I love to hike, play board games, and am an avid intramural sports participant.
4. What are your plans after graduation?
Since I have another year left in school, I'm still not sure which direction I'll be going after graduation. However, I plan to pursue the rehabilitative technology industry
5. If you could live in any city for one year, where would it be?
Rome, Italy - I'd love to explore the history, architecture and food!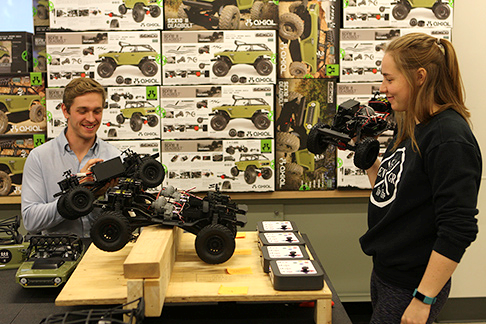 Go to Top