5Q: Natalie Easson, TeenWork Canada Job Coach
Latest News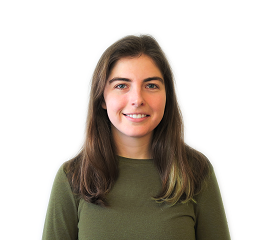 February 19, 2018
Natalie recently joined CanAssist as a TeenWork Job Coach. She completed a master's degree in Early Childhood Studies, and has recently worked as an Instructor Therapist at a learning centre in Toronto.
1. What's a typical day at CanAssist for you like?
Thus far, my days include collaboration with the TeenWork Skills Link curriculum, engaging with employers, and attending workshops. On Feb. 13th, the TeenWork Skills Link group sessions started! These sessions happen twice a week for 15 weeks where we have ten youth work through the discovery process of getting to know themselves and then develop job-finding skills. Going forward, I will also work one-on-one with youth and do my best to assist them with finding part-time paid employment!
2. What drew you to CanAssist?
I have always been interested in working with individuals with disabilities in inclusive settings, and am particularly interested in helping these individuals develop practical skills. TeenWork at CanAssist is a great fit for me as learning pre-employment skills is extremely practical—I always found meaning through my jobs as a teenager, and now am excited to assist TeenWork youth with finding meaningful employment for them.
3. What's the most rewarding aspect of what you do?
Making a difference in individual lives. If I help at least one youth—who otherwise would not have been successful without coaching—find a job, I will be happy.
4. Tell us about your favorite pastimes/activities.
I enjoy spending my spare time outdoors, reading, or going to see live music.
5. If you could live in any city for one year, where would it be?
Victoria! I just moved here a couple months ago from Toronto and am very happy to be here.
Check out other TeenWork staff profiles.
Go to Top