Automated name stamper improves inclusion for Landon
Latest News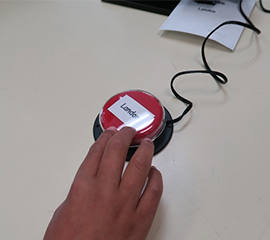 June 14, 2018
As a result of becoming connected with CanAssist recently, Landon achieved a goal that he has had for several years. CanAssist was able to develop an automatic stamper so that Landon can stamp his name.
Landon's Occupational Therapist says, "by being able to stamp his name, he is able to show ownership of his work and achievements, and to be more fully included in his academic community."
The automatic stamper was designed to be portable, is battery powered, and works with almost any accessibility switch. Landon received a name stamp, but the stamper is also compatible with commercial stamps which can ordered with custom designs and swapped into the stamper as needed.
Landon's mother says, "This technology provides him with the means to give consent, as well as identify his work and possessions with ease. Thank you for providing him a gateway toward increased independence."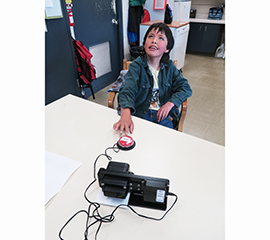 Go to Top