Ball launcher enables young boy to throw ball for his dog
Latest News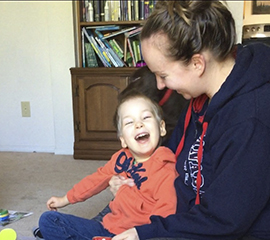 November 13, 2018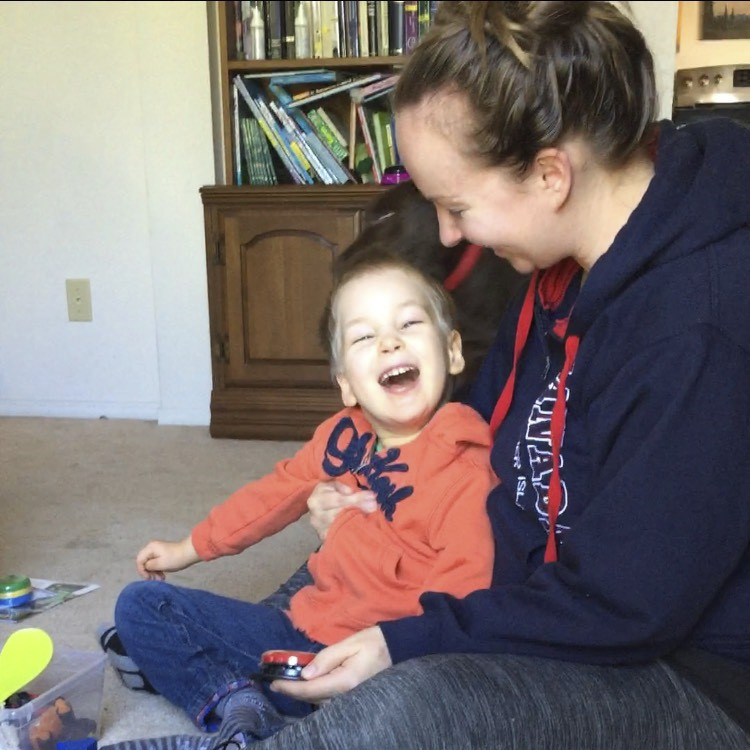 Huxley is a four-year-old living with cerebral palsy who has minimal use of his hands and has never been able to throw a ball for his dog, Keenan.
While visiting the Queen Alexandra Centre for Children's Health in Victoria, Huxley began using the Indoor Ball Launcher – a device created by CanAssist to help individuals lob a ball by pressing a big button called an accessibility switch. Huxley enjoyed the device so much that the Queen Alexandra Centre decided to lend the device to be used at home.
Not only is the device a way for children to have fun and participate in activities unavailable to them before, but it also motivates them to use an accessibility switch, which is critical for many people with significant disabilities.
CanAssist delivered 75 ball launchers to Children Development Centres (CDCs) across British Columbia earlier this year, thanks to funding from the BC Ministry of Children and Family Development. CDCs, such as the Queen Alexandra, are using the switch-activated ball launchers with children who face barriers to participating in traditional activities – such as playing ball with a family pet.
Huxley's occupational therapist, Shelly, said Huxley had never been a successful switch-user until trying the ball launcher.
"Huxley has minimal use of his hands, but will hit the switch to throw the ball for his dog for over an hour. He has to work so hard, but he will do it for his dog and thankfully his dog is willing to fetch the ball for hours!"
His success with the device led to a request to CanAssist for Huxley to have his very own ball launcher. Thanks to a grant from CKNW's Kids' Fund, CanAssist delivered Huxley's new ball launcher in October.
Huxley's mother was extremely excited to see her son receive his device, knowing he can now use it whenever he wants.
"Because Huxley was born with cerebral palsy, he is not able to play like typical children," she said. "Anything switch-activated gives him a unique opportunity to play like his peers. We are so happy and grateful to have been given a switch-activated ball launcher so that Huxley can play with his dog, Keenan."
Go to Top