CanAssist opens its doors to dozens of UVic students
Latest News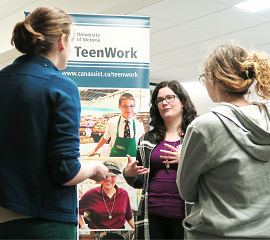 March 15, 2018
About 50 UVic students attended an open house at CanAssist to try our technologies, learn about our programs, meet staff and eat pizza.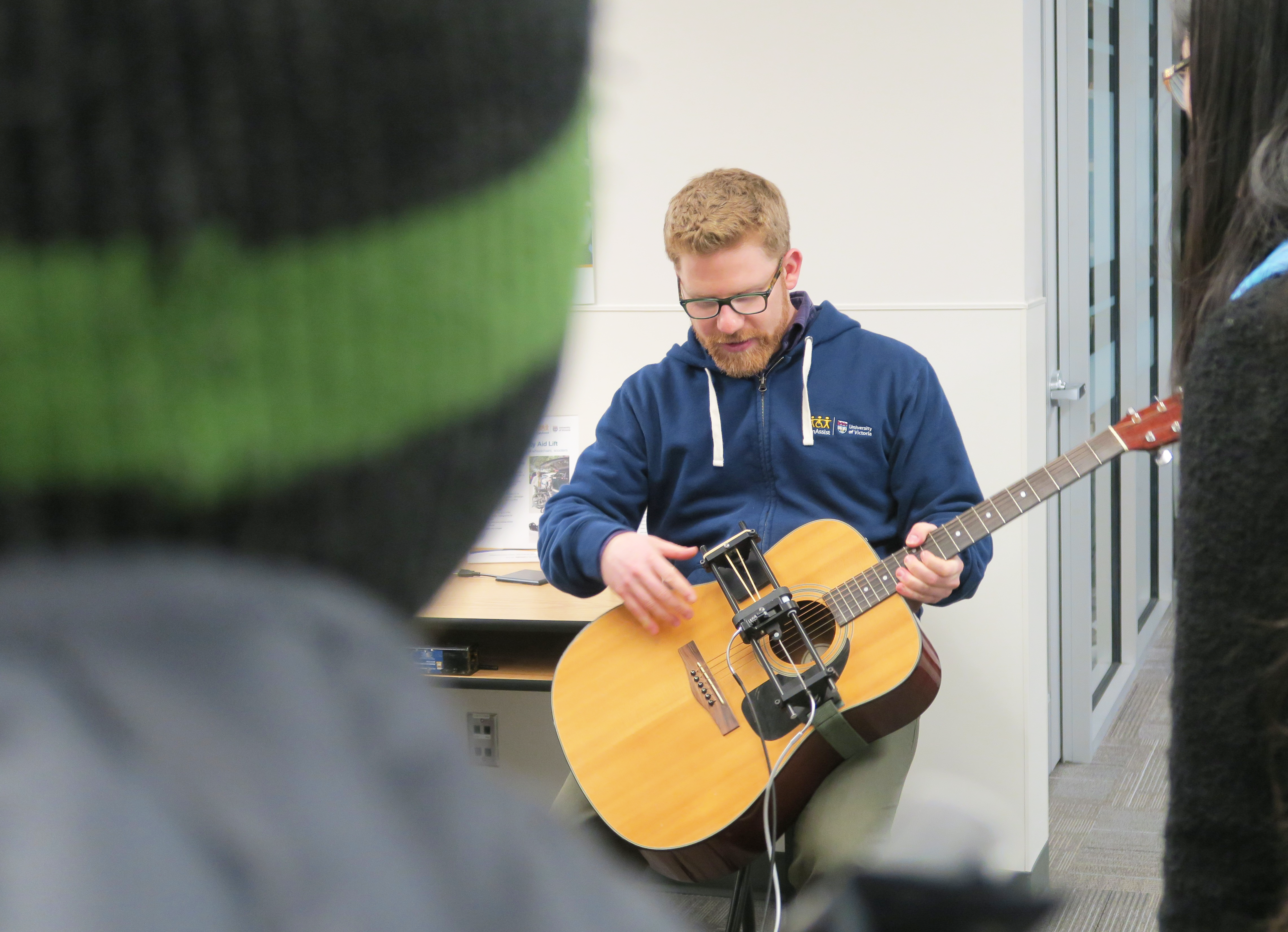 The lively event, held on February 28, attracted students from numerous faculties who were eager to tour CanAssist's machine shop and see demonstrations of some of our latest projects, including the CanAssist's Motivational Gaming Bicycle, Guitar Strummer, Hitch Lift, BatSwinger, Switch-Accessible Spinner, Choices2Go software app, and Waveband software app.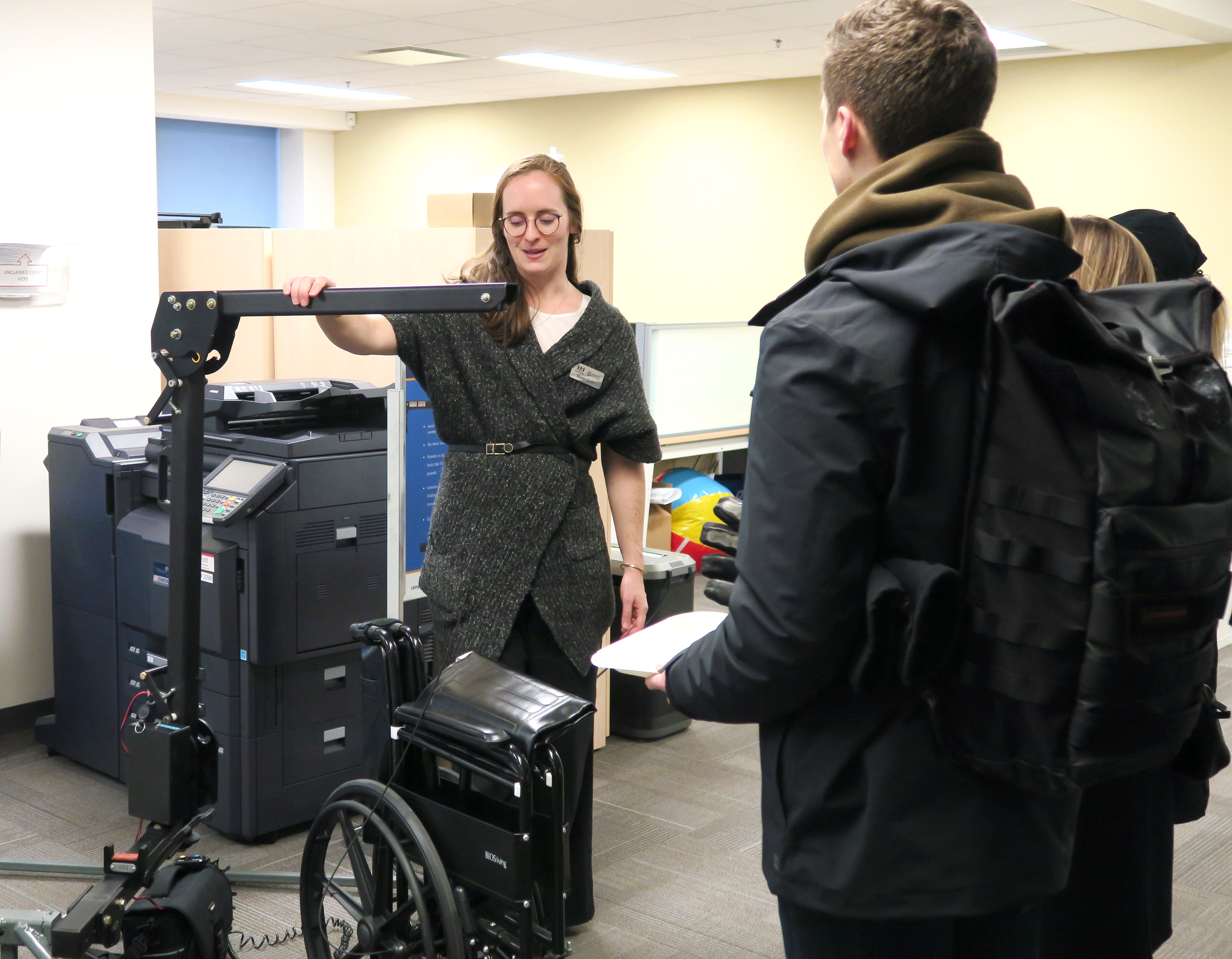 The event was held to raise awareness of CanAssist's contribution on campus and of the challenges faced by people with disabilities. Engaging with UVic students is a core function of CanAssist, and we thrive on the ongoing interaction we have with students of all faculties and backgrounds.
At the event's conclusion, two lucky students who attended the Open House were randomly selected to receive a CanAssist hoodie and $50 OneCard credit. The winners were Colleen and Thomas, from the Department of Psychology and Electrical Engineering respectively. Congratulations!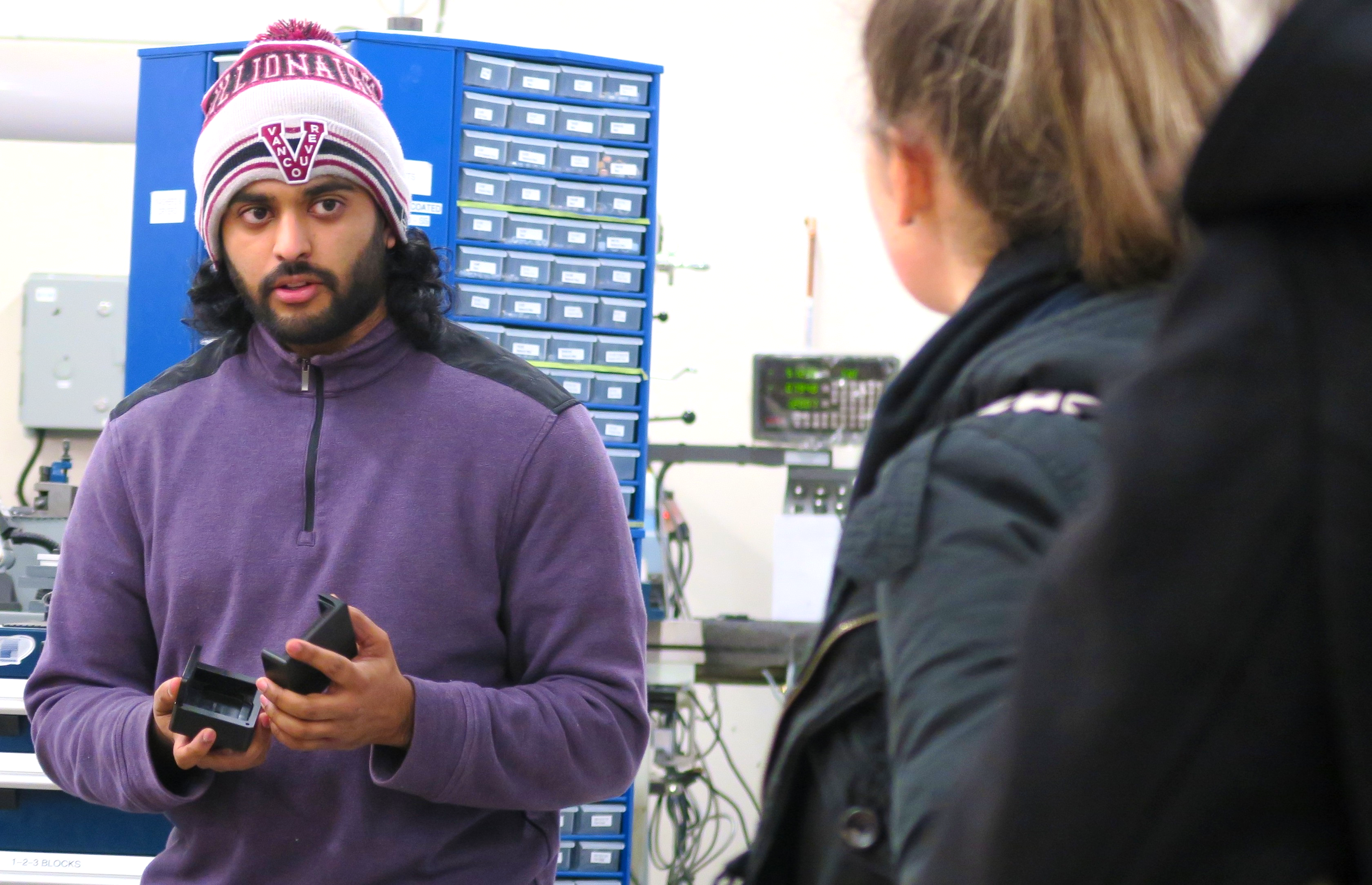 CanAssist thanks students who turned out for the event. We look forward to our next event and meeting even more awesome UVic students!
To learn more about CanAssist's projects, please visit the technologies section of our website.
Go to Top