International exchange students tackle engineering challenge
Latest News
October 3, 2018
In the fall semester, as most students are getting back into the rhythm of school, a few keen engineering students from UVic's International Co-op Program try and optimize an existing CanAssist technology.
This year, three German exchange students will develop optimizations for the Motorized Wheelchair Raincover, a technology CanAssist delivered earlier this year to a young man who needed to stay dry when commuting to and from work.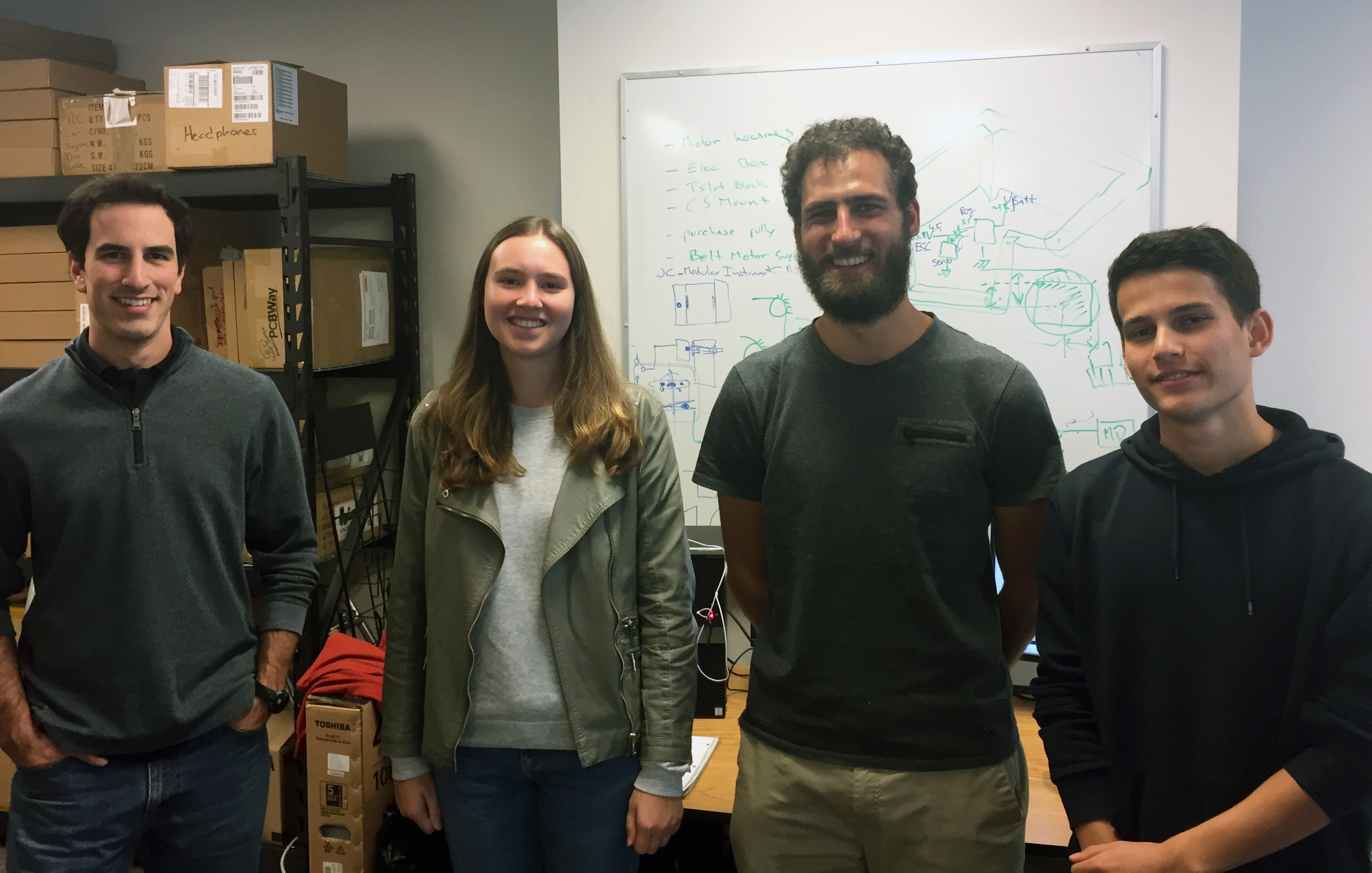 The task is part of the students' curriculum for the semester. Twice a week, after their regular university classes, the three students venture to the CanAssist office in the CARSA building and set aside an hour and a half to develop new concepts, test new designs or produce new schematics for CanAssist's engineering team to assess. CanAssist gives the students full access to the Motorized Wheelchair Raincover project – from old blueprints to unused motors and parts – in order for them to try further improving the project.
Mike Lewis, CanAssist's mechanical design technician and shop supervisor, has been the liaison for engineering students in the program for the past few years. He ensures the students are meeting their program's requirements and helps to guide them when needed. Mike admits that not all of the students' ideas and concepts will be implemented in the existing technology, but the new perspectives can leave a positive impact in various ways.
"The benefit of this program is the students' access to a range of resources – many in other languages – which we wouldn't have access to normally," says Mike. "It allows them the chance to bring something new to the table."
The students, who are all mechanical engineering students this year, are required to complete a mid-term report and presentation to update their progress, with a final report and presentation by the end of the semester. The project is graded by CanAssist based on the ideas and the clarity of their report presented, and the grade contributes as one of their courses at UVic.
Go to Top