Oak Bay Kiwanis donation helps increase engineers' efficiency
Latest News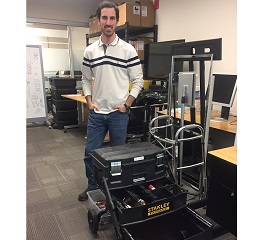 February 15, 2018
CanAssist is delighted to have recently received a generous donation of $2,000 from the Kiwanis Club of Oak Bay.
The donation was used to purchase a new toolkit, which is being used for client assessments and project inspections. Mike Lewis of CanAssist's engineering team was among the first to use the kit.
"It allows us to have all the tools we need for our clients without taking tools away from our shop and other staff," said Lewis.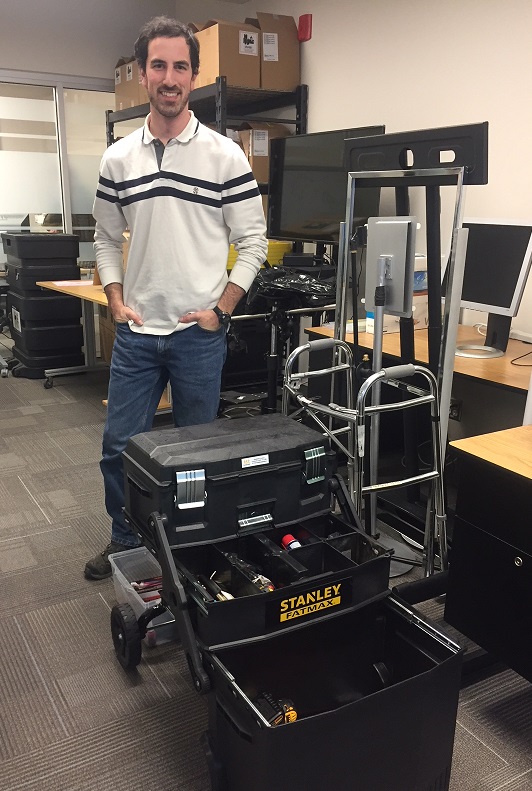 Kiwanis is a global organization of volunteers dedicated to changing the world, one child and one community at a time.
Since assembling the toolkit, the engineers have been using it regularly, and say that it has really helped them be more efficient with their work.
"The large selection of tools allows us to make on-the-spot modifications to prototypes, and increases the chance of successfully fitting the technology for our clients at their homes," said Lewis.
The Kiwanis Club of Oak Bay was organized in 1947, and since then has been actively involved in building and serving Oak Bay and the Capital Regional District through programs such as the Rose Manor, Kiwanis Pavilion, Victoria Best Babies, and Children's Cancer Fellowship, to name a few.
"We are continuing to add to and modify the kit to meet our needs so that it will become even more useful for our future work with clients," said Lewis.
In the meantime, the engineering team plans to add special tools for measuring clients' abilities such as their grip strength and range of motion.
Go to Top