TeenWork thanks Coast Capital Savings for its continued support
Latest News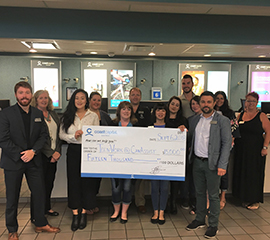 September 18, 2018
TeenWork was delighted to receive a $15,000 grant from Coast Capital Savings recently. The "Youth Get It" community grant will help TeenWork continue to support youth with physical, cognitive and mental health challenges find and retain employment and build financial independence, as they transition from high school to adulthood.
TeenWork's Program Manager Rob Hurst was thrilled to learn about the continued funding.
"Thanks to our community supporters like Coast Capital, we are given the resources and tools to continue helping youth who are often marginalized. We can help them find meaningful employment in their communities and to start building their futures in the workforce."
With the recent expansion of the program, the TeenWork team has grown to eight job coaches. The coaches are currently helping about 40 youth to identify their strengths and interests, and prepare their resumes and cover letters.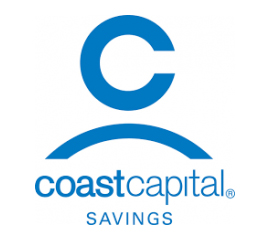 Coast Capital Savings has been a positive, consistent supporter of CanAssist and the TeenWork program since 2010, having generously contributed more than $150,000. Grants like these enable TeenWork both to hire qualified staff who ensure that the necessary support is provided to teen participants entering the workforce, and to provide job coaches with professional development related to supporting youth with disabilities and mental health challenges.
CanAssist and TeenWork are incredibly grateful for the continued support from Coast Capital Savings.
Go to Top