Two canoe paddle supports delivered to Camp Goodtimes
Latest News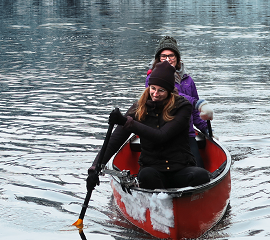 January 30, 2018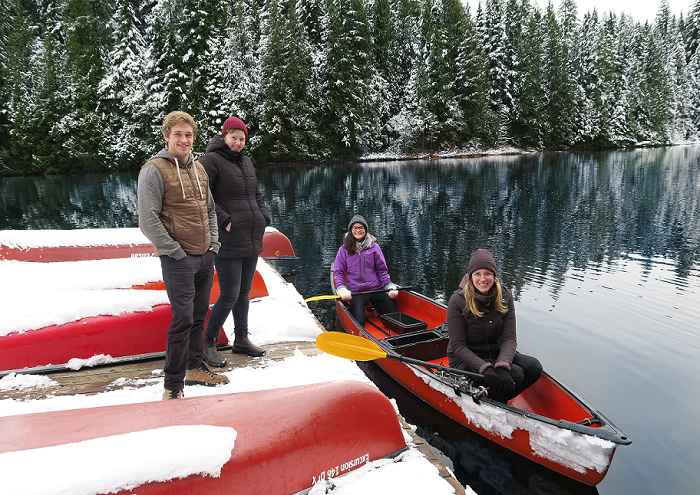 On December 21, 2017, two canoe paddle supports were delivered to Camp Goodtimes. The supports were delivered by CanAssist staff Mike Lewis and Miles Long-Alexander.
The paddle support device mounts to the gunwale of a canoe or a similar boat, and clamps onto a paddle shaft. This allows an individual without the use of both arms or the ability to safely use an unconstrained paddle to participate in boating activities.
"This year with the help of CanAssist, we will be able to get more people canoeing and actively participating in the waterfront, a centre for fun and connection at camp," said Scout Gray, the manager of Camp Goodtimes.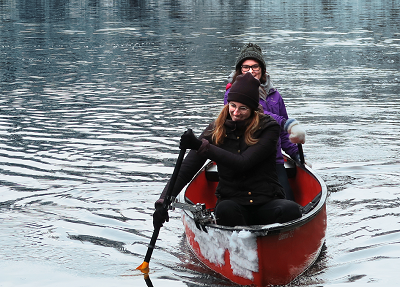 Camp Goodtimes is a summer recreation program that provides a unique summer experience for children and teens affected by cancer. Set in the scenic landscape of Loon Lake in Maple Ridge, Camp Goodtimes provides a safety-focused, fun, recreational program at no cost to participants.
"Camp Goodtimes provides unforgettable and empowering recreation experiences for children with cancer, and their families," said Gray. "We see campers that need a wide variety of supports to make sure they can participate fully, and we strive to make our programming more inclusive every year."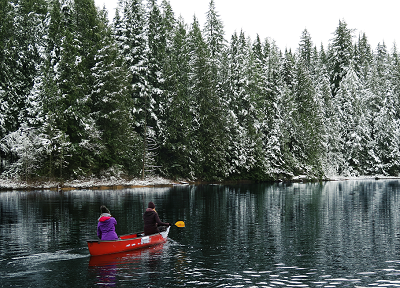 To learn more about the canoe paddle support, please visit the technology page.
CanAssist acknowledges the generous support of the NRS Foundation through the Victoria Foundation, which made the production of these canoe paddle supports possible.
Go to Top