UVic study seeks feedback from seniors, caregivers
Latest News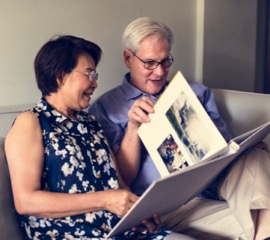 June 7, 2018
Are you a senior who has experienced memory loss and lives at home? Or maybe you help care for a senior with memory loss?
The University of Victoria would love to learn about the challenges you face and your thoughts about potential solutions.
As part of a research study called "A patient-oriented approach to improving at-home care: understanding current challenges," discussion groups will be held to learn more from seniors and those who help care for them.
Who can participate?
people age 60 and over who have had changes in their memory or thinking skills
people who are helping care for someone with memory loss
those who live in their own hoes (not in a place that provides care)
those who can discuss ideas in English
What's involved?
A 90-minute discussion group will help us learn about the challenges of aging at home. We plan to use this information to come up with potential solutions to current challenges and gaps in care.
To learn more
To learn more or sign up to be part of a discussion group, please contact Dr. Jodie Gawryluk at 250-721-7549 or gawryluk@uvic.ca
Go to Top