Bath Bench Modifications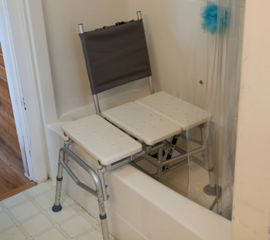 What is it?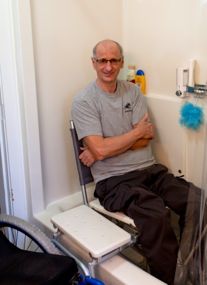 CanAssist's engineering team has modified commercial bath benches to make them safer, more comfortable and easier to use. In the example shown right, a store-bought bath bench was made more ergonomic by making the backrest angle and dump angle more adjustable. As well, an alternative means of securing the device to the tub surface was provided for added safety.
Key features
customized to meet each user's physical requirements
made to fit securely in a user's bathtub or shower stall
added safety features, as needed
Who is it for?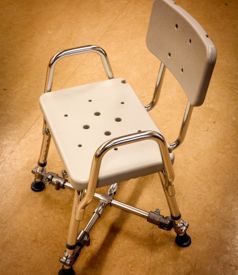 People whose disabilities make it difficult to use a bath or shower safely and independently.
Go to Top