Kitchen knives and tools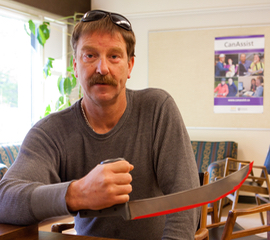 What is it?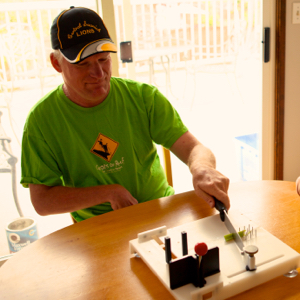 Knife handles custom molded for a professional butcher (photo top left of page); a device that attaches a pot or pan safely to a person's arm (below); and various knife holders that make cutting and slicing safer and easier (right).
What does it do?
CanAssist has developed a variety of tools that help people with a wide range of challenges to work more easily and safely while preparing food.
Who is it for?
Anyone with challenges that making the standard version of these tools unsafe or difficult.
---
Robin's story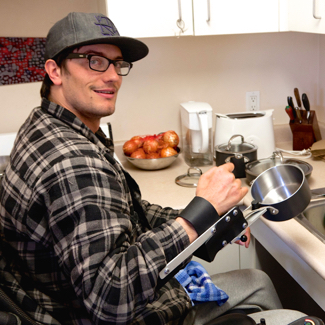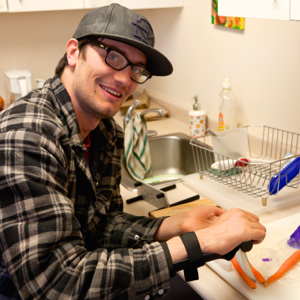 Robin wanted to be able to prepare food independently. However, he lacks the strength to transfer pots safely from one surface to another, and the dexterity to safely chop food. Instead, he relied on support staff to prepare his meals.
So CanAssist developed a Forearm Support Brace that Robin wears when he wants to transfer pots and pans to the stove or sink. The device allows Robin to use the strength in his forearm to make up for the lack of strength in his hands.
CanAssist also created an easy-to-use Ulu Knife Brace that allows him to safely cut any size of food item independently. Now Robin is making meals independently and on his own schedule.
Go to Top