Laundry Basket Walker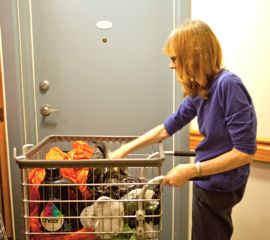 What is it?
CanAssist's Laundry Basket Walker was designed so that an individual using a walker could carry their laundry independently and safely.

Key Features
Large capacity basket
Integrated handles
Carpet sliders and front castor wheels

Who is it for?
For any person with mobility challenges who wants to be able to load and transport laundry around their residence without giving up the safety of their walker.
Go to Top