Choices2Go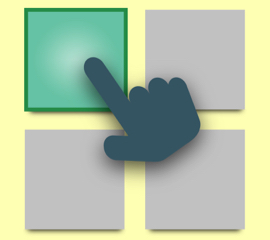 Choices2Go is a free app for the iPad that provides visual, in-the-moment choice-making opportunities for people who may not otherwise be reliably understood - such as emergent communicators.
The app accomplishes this by facilitating the rapid creation of "choice boards" by a caregiver, who uses images from the Photos library or Camera Roll. Emergent communicators touch their choice, which is then highlighted for several seconds.

Choices2Go features an extremely clean and easy-to-use interface. The app allows users to:
create visual choice boards in seconds
select from custom images, including albums and the Camera Roll
access a built-in "Yes-No" board
shake the device to scramble the order of the images
Choices2Go was developed by CanAssist at the University of Victoria, in collaboration with a speech language pathologist from Communication Association for Youth and Adults (CAYA).
To download Choices2Go, please visit Apple's App Store.
Go to Top