Single Switch Movie Player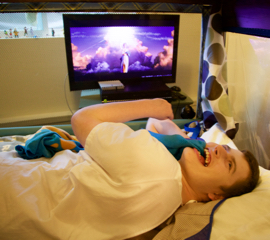 What is it?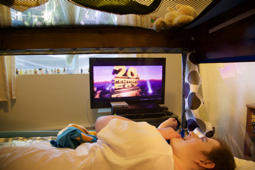 This system designed to reduce the workload of a caregiver who was having to load DVD movies several times throughout the night for her son, who has difficulty sleeping. The device allows individuals to choose and watch videos independently using just a single accessibility switch – often a large button that can be pressed with any part of the body over which they have control.
Key features
changes movies using a single accessibility switch
fully automated transfer feature means that any movie inserted into the DVD drive is automatically imported into the system for future viewing
requires no technical skill or experience to operate
Who is it for?
This device increases clients' independence, while also reducing the need for in-person support. In this way, it contributes to reducing fatigue stress for family caregivers while increasing independence for clients.
Go to Top