Portable Ramp with Modifications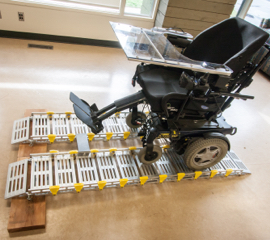 What is it?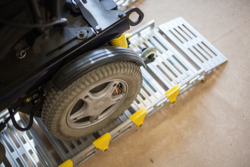 CanAssist's engineering team modified a portable ramp that is lightweight and compact. Since the client had her own accessible van, she and her support workers now have the option of using the ramp when needed. The easy-to-use device ensures that the client is able to enter almost any building in her community.
Key features
lightweight and compact
easy-to-use
ensures access to the community, particularly buildings that don't have an accessible entrance or ramp
Who is it for?
People who use a wheelchair and require increased access to their community.
Go to Top