Wheelchair Transfer Cushion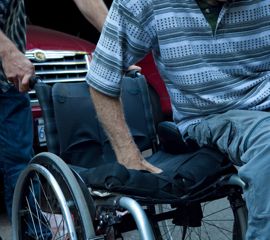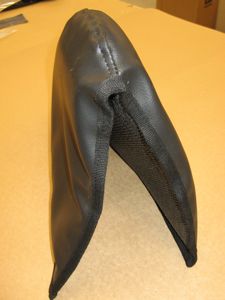 What is it?
The Wheelchair Transfer Cushion enables people to transfer in and out of a wheelchair more comfortably and easily.
Key features:
saddle-shaped vinyl cushion straddles the chair's wheel, allowing users to slide across the chair without getting stuck on the wheel or having their clothes rub against it.
the cushion's smooth, padded surface means the user's hips and buttocks won't catch on the wheel
strong, flexible plastic inserted inside one of the flaps ensures the device sits securely
Who is it for?
People who use a wheelchair and require increased comfort when moving in and out of their chair.
Go to Top