Apply to Join TeenWork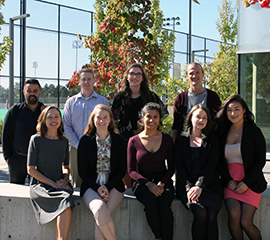 How to apply
Eligible teens can self-refer, be referred by an education or health-care professional, or have their parent(s) or guardian(s) apply on their behalf.
The first step is to print off, fill out and submit a Youth Employment Referral Form [PDF 172 KB].


The completed form can be faxed to 250-721-7299, sent by email to teenworkatcanassist@uvic.ca or sent by regular mail to TeenWork at CanAssist, University of Victoria, CARSA, PO Box 1700, STN CSC, Victoria, BC, V8W 2Y2.


The TeenWork Program Manager will contact the family by email and arrange a time to meet and fill out an Expression of Interest form. If determined eligible for TeenWork, the youth will then be placed in a pool from which future participants are selected, based on a number of factors. Please note: TeenWork does not hold a traditional waiting list.
*Please note: TeenWork is a small-scale project with limited participant capacity.
Go to Top