TeenWork Vancouver – CBI Consultants Ltd.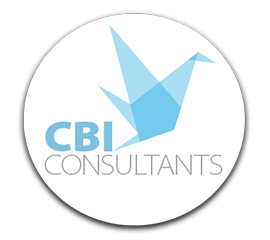 In 2018, TeenWork expanded and is now offered in the Lower Mainland in partnership with CBI Consultants Ltd., funded by the Government of Canada's Skills Link Program. CBI Consultants has been delivering Customized Employment services in the Lower Mainland since 2007 and is excited to be a part of this innovative and exciting program.
CBI Consultants Ltd. was incorporated in 1990 in British Columbia. Their roots are in person-centered planning and positive behavioural support (PBS) for individuals with developmental disabilities and autism spectrum disorders. Since 1990, CBI has supported more than 10,000 persons with divergent and complex developmental, mental health, and behavioural disabilities.
CBI's mission is to improve the quality of life of people worldwide. They believe that all citizens have the right to be included in their neighbourhood schools and communities, have rich social lives, live in homes of their choosing and have access to fulfilling work for real pay. CBI is committed to the vision of full inclusion for persons with disabilities. To achieve their vision and deliver the highest quality service to people worldwide in autism intervention, customized employment and positive behaviour support they are committed to:
• Evidence-based best practices;
• Excellence in all aspects of their operations;
• Innovation and constant evaluation and improvement.
CBI's work has a foundation of three pillars – research, consultation and training. To ensure evidence-based practices, they liaise with leaders in the field and follow the research being published; the research is then incorporated into CBI's consulting services where it is field-tested and becomes "live and applied" in community settings with families and direct care workers; the research and the application of it is developed into training modules for efficient knowledge transfer so they can build the capacity on a small scale with families or on a larger scale with entire agencies. This approach led them to merge the practices of customized employment with self-determination training for individuals with developmental disabilities.
CBI saw through their customized employment service that individuals with developmental disabilities were not provided the experience of setting goals or making decisions for themselves. CBI developed a Self-Determination curriculum with an employment focus aimed at youth transitioning from high school and conducted research on the efficacy of this self-determination training. In both CBI's Behaviour Support and Employment services, they use this curriculum to teach individuals how to set goals and work towards them and to advocate for themselves on the job where they may need more supports - in the community and at home.
For more information on the programs and services offered by CBI Consultants, please visit their website at www.cbiconsultants.com
Go to Top