Employer Spotlight: HomeSense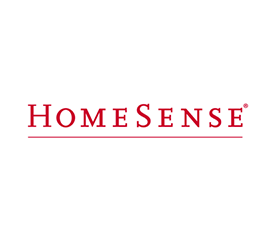 When you walk into HomeSense, you are greeted by a vibrant display of unique décor and home furnishings from around the world and the friendly smiles of staff.
TeenWork first approached HomeSense in 2016. At the time, a youth was placed at Winners, a store that shares the same parent company, TJX. TeenWork connected with Margaret Ramsay, the Victoria store manager, to explore the possibility of part-time employment for two TeenWork participants.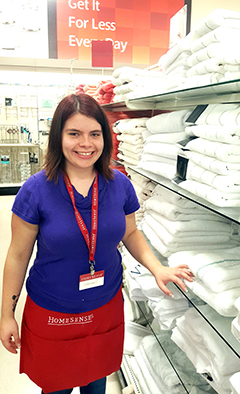 After meeting Maranda and Yvonne, Margaret decided to take them on. Margaret and TeenWork then worked together to develop a customized position that would best fit both the store's needs and the abilities of the participants. Tasks included colour-coordinating, arranging towels and bedsheets in the soft section, placing stickers, stocking merchandise and returning items to the shelves.
HomeSense was able to accommodate the two participants' need for shorter shifts by providing four-hour weekend positions. Both Yvonne and Maranda were continually supported by an inclusive and friendly team during and after their transition from the TeenWork program.
In 2017, Anna*, a new TeenWork participant, told job coaches her dream employment placement was at HomeSense. So TeenWork got in touch with Margaret, who found a spot for Anna. As she progressed through her training, Anna took on a wide range of duties including customer service, unloading and unpacking stock and working in the warehouse at her own pace. Although the position typically involves an eight-hour shift, Anna's need for shorter hours has been accommodated. Anna is able to enjoy the duties of being a Sales Associate while working the shifts and hours that fit her needs.
HomeSense has continued to be very supportive of job coaches assisting TeenWork participants on site and has demonstrated a tremendous effort towards being an inclusive employer. TeenWork looks forward to continuing the valuable connection and partnership with HomeSense.
*To maintain participant confidentiality, some participants' names are changed in promotional materials.
Go to Top