Employer Spotlight: Winter 2016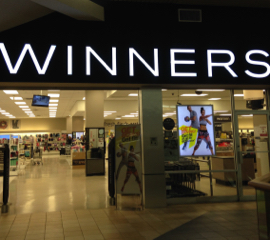 When Winners in the Tillicum Mall opens its doors every day, customers rush in to check out the newest items and experience the store's great customer service. A key to this excellent service is the care that Winners takes when hiring new staff.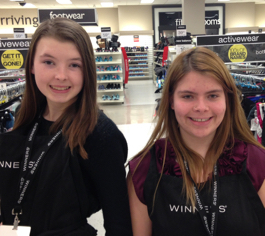 Having worked with other employment agencies in the past, manager Marion Schubert was eager to talk with TeenWork staff about what she looks for in employees.
In November, with the busy holiday season fast approaching, Winners hired a new group of seasonal staff, including three TeenWork participants: Maranda, Coumba, and Hailey.
All three young women were extremely excited to start their new jobs. They were eagerly welcomed by the Winners associates, and trained by friendly and dedicated supervisors, along with their TeenWork job coaches.
Maranda was chosen to work in the men's, children's and housewares departments, while Coumba and Hailey worked in women's fashions. Throughout the season, the three gained confidence in their abilities and developed greater independence.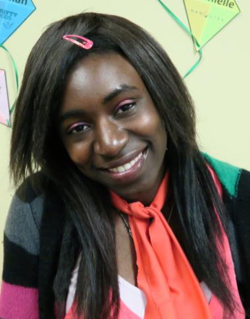 "I really liked having this opportunity," said Maranda.
The management team at Winners enjoyed the effort and positive attitude that the girls brought to their jobs. "Their enthusiasm and appreciation for work was a model for other associates!" said Manager Marion Schubert.
Now, although the seasonal positions have drawn to a close, Hailey continues her work with Winners and is being trained as a cashier.
"I love working here!" said Hailey. "The work is really fun, and I've made new friends."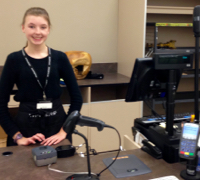 Marion said she's had a positive experience working with the TeenWork participants and their coaches.
"TeenWork's job coaches are always available and open to feedback," she said.
Likewise, TeenWork loves working with Winners, a terrific community partner and a wonderful model of inclusive hiring.
Return to the TeenWork Employer Spotlight main menu.
Go to Top