Employer Spotlight: Starbucks Coffee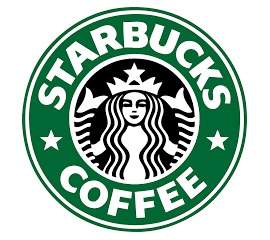 Starbucks is a unique coffee company with a devotion to creating a welcoming environment. True to its character, in early March, Starbucks hired TeenWork participant Myles to fill a part-time café attendant position at one of its Victoria locations. Myles greets customers, restocks products and maintains overall store cleanliness.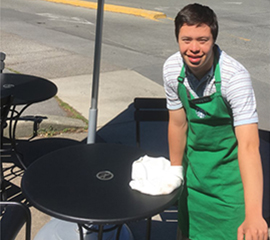 Myles is a positive, social and enthusiastic young man who previously worked at Ottavio's Italian Bakery & Delicatessen. This employment readied him for the Starbucks position, as he had gained experience working in the food industry as well as creating a comfortable and inviting environment for customers.
"It is important to Starbucks, as an engaged business in the Vancouver Island community, to encourage inclusivity and diversity in the workplace. Therefore, our specialized café attendant position attempts to build relationships and foster connections that involve all members of society," explained Kaylee Horneland, manager of the Starbucks store where Myles works.
The Starbucks mission involves connecting people, embracing diversity and building community inclusion and environmental sustainability. Starbucks honours the unique combination of skills, experiences and perspectives of each employee, customer, supplier and community. In addition, Starbucks has been committed to supporting Canadian youth and has been hiring young people in Canada for nearly 30 years. In fact, youth represent more than 60% of the company's employee base. By investing in youth employment programs such as TeenWork, Starbucks hopes that upon graduation, these youth will either find jobs or return to school to further their education.
Myles has been working at Starbucks for 4 months now and is very happy with his placement. When asked his favourite thing about working at Starbucks, Myles says "everything".
Go to Top