Ben's story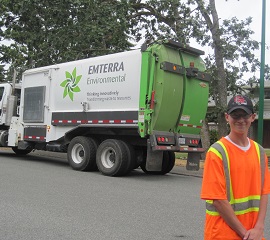 From a young age, Ben has been fascinated by garbage trucks and would frequently watch for them in the morning and head out to help the local waste collector load his vehicle.
Today, Ben is a friendly, easygoing teen, who loves bowling, biking and meeting new people. In 2015, he joined TeenWork and recently secured his dream job by getting hired by a waste collection company.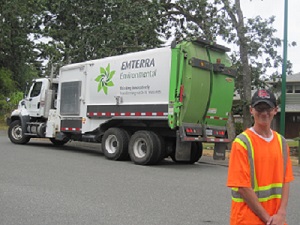 Of course, Ben didn't land the job right away.
When he first joined TeenWork, Ben began working with Job Coaches Ryan Paddack and Emerald Pringle to create an effective resume, develop a job seeker profile and set out looking for work in the Sidney area.
With ongoing support from his coaches, the young man handed out resumes, spoke with local employers and took advantage of work experience opportunities through his school.
"TeenWork is amazing!" said Ben's mom, Shanda. "They get to know the individual teen to see what he likes. Then they use all their resources to help find jobs that the teen will enjoy, as well as helping with the interaction that comes with the job."
In July 2016, Ben was thrilled to secure a part-time position with Emterra Environmental. He started by working once a week in his own neighbourhood, and now that he's graduated school he is thrilled to be working 3 to 5 shifts a week.
The TeenWork team couldn't be more proud to see Ben succeed in a job he loves.
"It's been wonderful to see Ben excel in his job with positive feedback from his supervisor and colleagues," said Emerald. "It's great to know he has a stable job for the future as he transitions from school and continues on an exciting path to adulthood."
As for Ben, he's looking forward to continuing with Emterra for a long time to come and is grateful for the support he's received along the way.
"Thank you TeenWork for helping me get my job with the garbage man!" the teen wrote to his coach recently.
---
View more stories about our teen participants.
Read testimonials about the TeenWork program.
Go to Top