Josh's story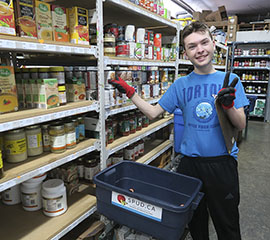 Josh joined TeenWork in the summer of 2017 and worked with his job coach to discover his strengths and interests and to develop job skills. Josh was keen on obtaining a position where he could move around, help others, and do organizational tasks.
Josh's positive attitude and polite manners enabled him to secure a seasonal position with London Drugs for the holiday season, where he was responsible for facing items, sweeping, putting away returned items, and stacking baskets. He learned his tasks quickly, incorporating the strategies that his job coach suggested into his work. The young man rapidly became a valuable member of the organization.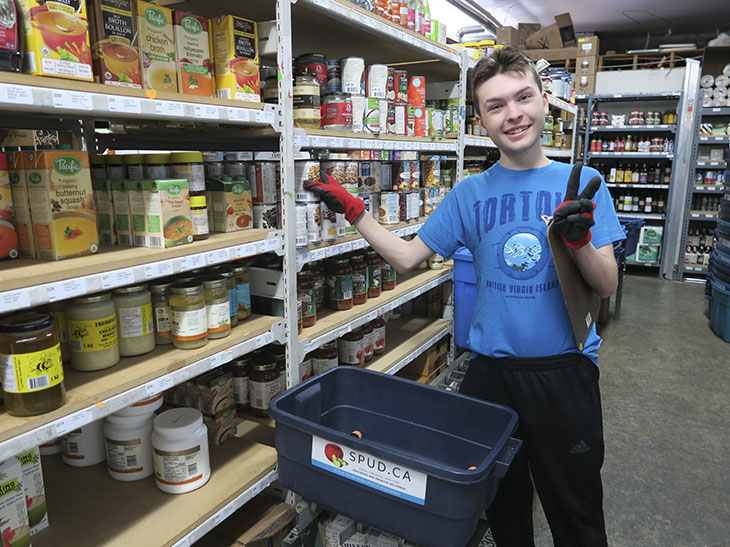 When the seasonal position came to an end, Josh and his job coach began the job search again. His experience at London Drugs, coupled with his incredible attention to detail, made him a great fit for SPUD, a local and organic grocery store. Josh works a split shift with another TeenWork participant, which enables them both to get the hours they want while fulfilling their employer's requirements. At SPUD, Josh packs groceries for online orders. He also faces and stocks products, a task that he mastered while working at London Drugs.
The team at SPUD is thrilled with Josh's work.
"Josh is brilliant, attentive, and kind," said one co-worker. "I couldn't have asked for better. I'll work with him anytime. He's one of the crew."
Josh has quickly become more comfortable in the work environment as he gets to know his co-workers.
"It's been fun!" Josh said. "The people I work with are really nice; they're all awesome people."
Josh is excited to continue working at SPUD into the fall and beyond. He's learning new things every day, gaining confidence and independence that will help him succeed in the workplace and other areas of his life.
---
View more stories about our teen participants.
Read testimonials about the TeenWork program.
Go to Top