Technology tag search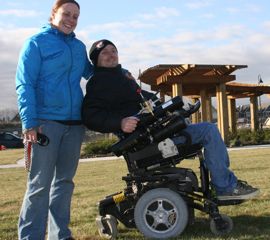 Tag results for: arts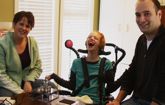 Automated Stamper A teenager with her own business receives a device that increases her involvement in creating beautiful greeting cards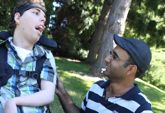 EMG Switch with iPod Two CanAssist technologies are combined so a young man can control an iPod simply by moving his facial muscles.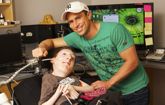 Gesture-Controlled Music Project This system uses the same technology as Nintendo's Wii remote to let people with disabilities create music using whatever part of their body they choose.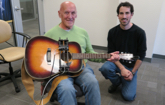 Guitar Strummer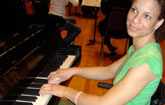 Head-Activated Piano Pedal A talented musician was unable to use her piano pedals. We created a technology that lets her push the pedal by moving her head.
iPod Switch Interface The iPod Switch Interface lets people with very challenging disabilities control Apple's popular iPod music player with a single switch.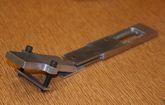 Piano Pedal Extender A horizontal extension of a piano pedal allows a musician to activate it while sitting further away from his piano.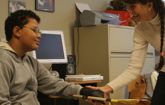 Radio Drum This device lets people generate percussion sounds by moving the sticks in a particular direction and at various speeds or by hitting the surface.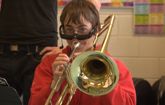 Real-Time Conductor Viewer This innovative technology lets users with very limited vision read music and watch a conductor simultaneously.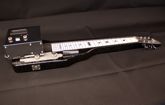 Strummer for Lap Steel Guitar A metal box containing a motor and computer chip enables a person with dexterity challenges to play a lap steel guitar independently.
Go to Top