Technology tag search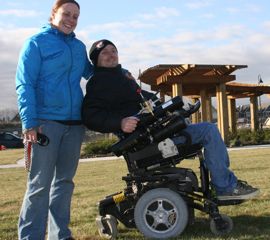 Tag results for: computer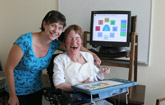 Dynamic Keyboard For people who would like to use computers but are unable to use regular keyboards or full onscreen ones, the Dynamic Keyboard works with a variety of input devices, such as a mouse, joystrick or touch-screen pad.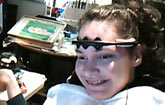 Headband-Operated EMG Switch with Mouse Click Box The electrical activity produced by contracting one's facial muscles activates a Mouse Click Box which, in turn, can be programmed to control a function on a computer or activate some other device.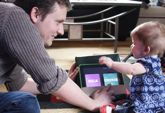 iPad Stand A simple stand for the iPad helps a toddler with vocal paralysis make choices and communicate with her world.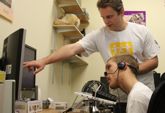 KeySurf This program lets users surf the web with a keyboard instead of a mouse by spelling the first letters of each desired link. It also remembers a user's surfing history to enable faster navigation.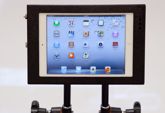 Multi-Surface iPad Mount This mount for an Ipad keeps the tablet securely in place and can easily be attached to tables, wheelchair trays and other surfaces.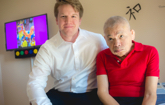 Multi-Sensory Entertainment Board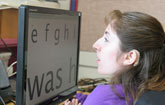 Switch-Activated Writing System For those with very limited vision who are also unable to type. Typing can be accomplished using a simple switch or EMG device. A very large font size can be selected.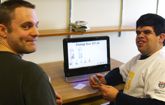 Visual Money Calculator A software program that helps people learn about currency and how to handle basic money transactions. Shows the steps in calculating and displaying a price, payment given and change owed.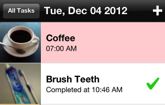 CanPlan app A memory aid designed for the iPhone, iPod Touch and iPad that breaks down any task into a sequence of steps, using photos, audio and text.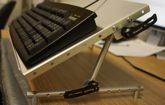 Keyboard Support Stand A customized adjustable keyboard stand makes working more comfortable for a young man who types with his mouth.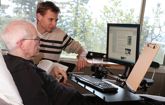 Workstation for the Bedroom A new multi-function workstation underwent several modifications for a client who needs to work in a reclined position from his home.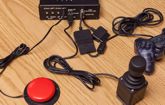 Accessible Gaming Controller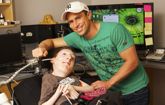 Gesture-Controlled Music Project This system uses the same technology as Nintendo's Wii remote to let people with disabilities create music using whatever part of their body they choose.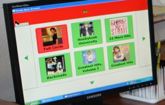 Visual Music Browser An interface for iTunes software that allows people with a range of disabilities and dexterity challenges to manage their music and audio files independently on their computers.
Go to Top