Technology tag search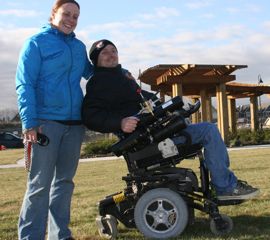 Tag results for: dexterity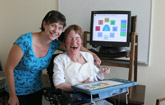 Dynamic Keyboard For people who would like to use computers but are unable to use regular keyboards or full onscreen ones, the Dynamic Keyboard works with a variety of input devices, such as a mouse, joystrick or touch-screen pad.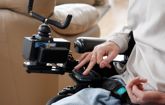 Flexible Cell Phone Mount This device attaches to a wheelchair and holds a cell phone securely in place to make dialing easier.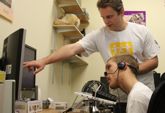 KeySurf This program lets users surf the web with a keyboard instead of a mouse by spelling the first letters of each desired link. It also remembers a user's surfing history to enable faster navigation.
Voice Amplification System Modification We modified a commercial voice amplification system so a client using a wheelchair could use it independently and be heard more easily.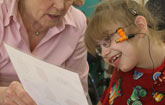 Laser Pointer This technology allows clients to activate toys and appliances by pointing their heads toward a laser-sensitive target. It can be used in classrooms to spell out words.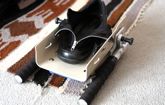 Modified Shoe Donner A commercial "shoe donner" was modified so a woman with special needs can put on her footwear independently.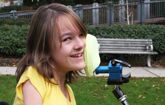 Multi-item Clamp A customized clamp enables clients to perform everyday activities independently, such as eating snacks and brushing one's hair.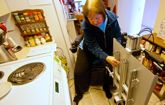 Oven Loader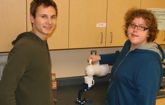 Portable Cup Holder A customized cup holder enables people to pour beverages without spilling.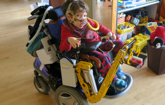 Robotic Grabber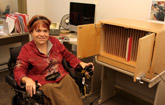 Accessible Filing Cabinet This filing cabinet, which sits horizontally and has vertical slots for files, is at just the right height for someone who uses a wheelchair. It's also easy to lock.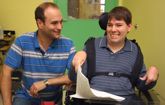 Accessible Paper Shredder CanAssist developed an attachment for a paper shredder that enables a young man to perform his favorite job.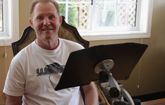 Freestanding Book Holder We created an aluminum book holder that stands independently on a table or desktop without the use of a clamp.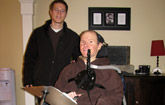 Portable Document Stand This document stand is designed for professional speakers and attaches easily to a wheelchair. The stand is both portable and adjustable.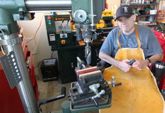 Adapted Drill Press A large, easy-grip handle was added to a drill press to make adjusting the height of the machine's working surface easier.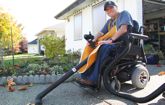 Adapted Shop Vac Two customized handles were added to the wand of a shop vac, making clean up much easier for a client with dexterity challenges.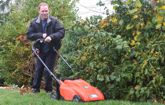 Lawn Mower Adaptation We modified a cordless lawn mower so it can be operated with one hand.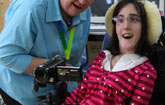 Adapted Video Camera This adapted video camera enables people with a range of disabilities to take footage independently. A mounting system attaches to wheelchairs, and a control panel makes operation easy.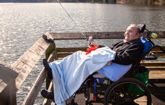 Fishing Systems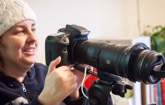 SLR Camera Control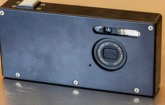 Switch-Accessible Camera Users control a camera's functions by pressing a single button on the device, or by connecting it to one or more accessibility switches.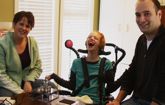 Automated Stamper A teenager with her own business receives a device that increases her involvement in creating beautiful greeting cards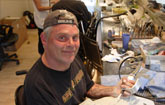 Modified Carving Tool An electric chisel was adapted for a professional stone carver. A large handle and heat-resistant insert make gripping the tool much easier.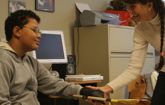 Radio Drum This device lets people generate percussion sounds by moving the sticks in a particular direction and at various speeds or by hitting the surface.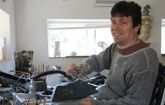 Stone Carving Vise A vise for a professional sculptor holds pieces of stone securely, and is powered with an electric car jack.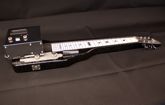 Strummer for Lap Steel Guitar A metal box containing a motor and computer chip enables a person with dexterity challenges to play a lap steel guitar independently.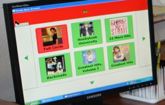 Visual Music Browser An interface for iTunes software that allows people with a range of disabilities and dexterity challenges to manage their music and audio files independently on their computers.
Go to Top