Technology tag search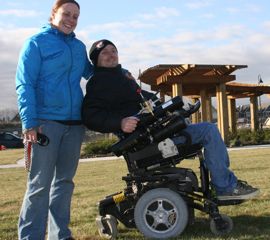 Tag results for: eati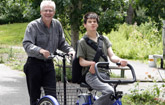 Rear-Controlled Power Trike The controls of a battery-operated trike were placed at the rear, so that a user's caregivers can assist with steering and control the speed.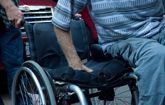 Wheelchair Transfer Cushion This padded cushion fits securely over the wheel of a wheelchair, making transfers easier and more comfortable.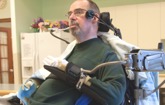 Zero Gravity Arm Support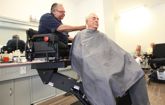 Barber Chair Customization
Automated Billiards Device A sophisticated device that allows people with a range of disabilities to play billiards independently.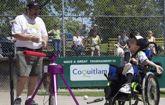 BatSwinger This switch-activated device lets people with a wide range of disabilities swing a baseball bat on their own.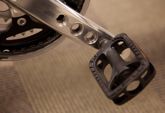 Bicycle Pedal Modification A simple modification to a bicycle enables users to pedal without fully extending their legs.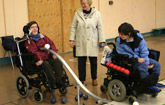 Bocce Ball Releaser A system that allows bocce enthusiasts to release balls by themselves. A switch attached to a wheelchair is triggered by the movement of a player's head, setting the ball into motion.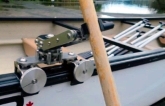 Canoe Paddle Support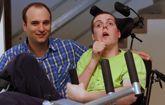 Modified Recumbent Stepper We modified a recumbent stepper machine for a young man who has very specific physical requirements along with a great desire to exercise.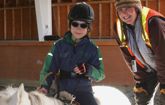 Modified Riding Glove A special glove was modified to enable a boy to ride a horse safely and with better control.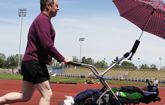 Modified Running Stroller A running stroller was modified so that a little girl could lie in a fully reclined position.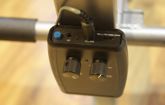 Motivational Exercise Bike for DVD player An exercise bike is outfitted with a device that plays a TV and DVD player - as long as the viewer keeps pedaling.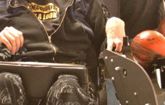 Switch-Activated Bowling Ramp A commercial bowling ramp was modified so it can be operated with an accessibility switch, is powered by a motor, and sits to the side of a wheelchair.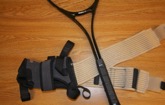 Tennis Racket Brace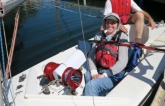 Ventilator Enclosure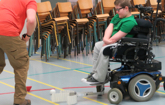 Wheelchair-Mounted Hockey Stick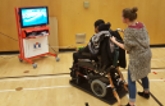 Wii Board for Wheelchair Users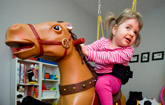 Adapted Rocking Horse We adapted a commercial rocking horse for a little girl who wasn't able to sit on it unassisted. The new support system will accommodate her as she grows.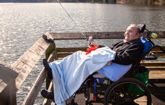 Fishing Systems
Indoor Ball Launcher for Dogs A commercial ball launcher was adapted so it could be used by someone unable to use its remote control. The ball is launched by pressing a large accessibility switch.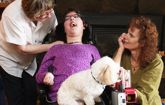 Mini Dog Ball Launcher This device enables people to play fetch with their dogs by pressing a single switch. It also lets them give the dog a treat.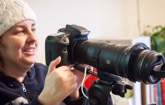 SLR Camera Control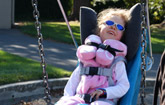 Swing-Enabling System A special seat was modified for a little girl so that she can swing in the park for the first time. The seat attaches securely to any standard swing in any park, and keeps the girl reclined.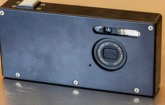 Switch-Accessible Camera Users control a camera's functions by pressing a single button on the device, or by connecting it to one or more accessibility switches.
Go to Top