Technology tag search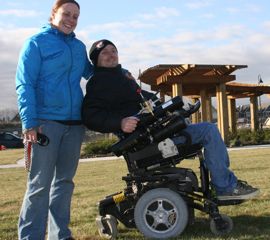 Tag results for: electromyography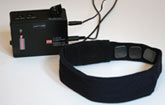 Headband-Operated EMG Switch A technology helps that people communicate simply by contracting the muscles in their face. Clients are fitted with a special headband and when they move their facial muscles, a switch or other device is activated.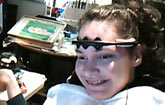 Headband-Operated EMG Switch with Mouse Click Box The electrical activity produced by contracting one's facial muscles activates a Mouse Click Box which, in turn, can be programmed to control a function on a computer or activate some other device.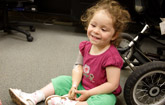 EMG Training for Prosthetic Arm EMG training teaches a young client how to control the muscles that will enable her to activate her new prosthetic arm.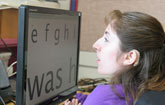 Switch-Activated Writing System For those with very limited vision who are also unable to type. Typing can be accomplished using a simple switch or EMG device. A very large font size can be selected.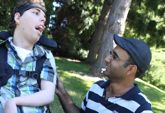 EMG Switch with iPod Two CanAssist technologies are combined so a young man can control an iPod simply by moving his facial muscles.
Go to Top