Technology tag search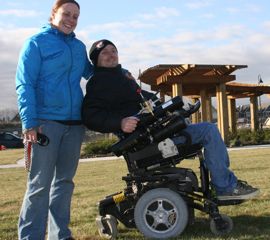 Tag results for: employment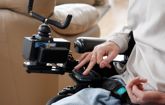 Flexible Cell Phone Mount This device attaches to a wheelchair and holds a cell phone securely in place to make dialing easier.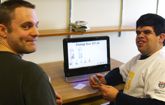 Visual Money Calculator A software program that helps people learn about currency and how to handle basic money transactions. Shows the steps in calculating and displaying a price, payment given and change owed.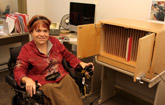 Accessible Filing Cabinet This filing cabinet, which sits horizontally and has vertical slots for files, is at just the right height for someone who uses a wheelchair. It's also easy to lock.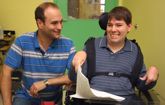 Accessible Paper Shredder CanAssist developed an attachment for a paper shredder that enables a young man to perform his favorite job.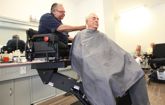 Barber Chair Customization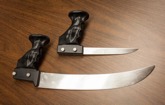 Ergonomic Butcher Knife Handles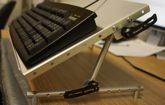 Keyboard Support Stand A customized adjustable keyboard stand makes working more comfortable for a young man who types with his mouth.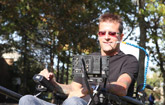 Polecam Power Chair This technology enables videographers to shoot footage while in a wheelchair. A boom arm attached to the chair is operated with a sip-and-puff device, while the camera that sits on top is controlled by a joystick.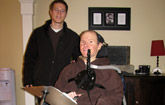 Portable Document Stand This document stand is designed for professional speakers and attaches easily to a wheelchair. The stand is both portable and adjustable.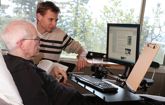 Workstation for the Bedroom A new multi-function workstation underwent several modifications for a client who needs to work in a reclined position from his home.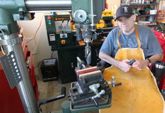 Adapted Drill Press A large, easy-grip handle was added to a drill press to make adjusting the height of the machine's working surface easier.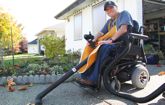 Adapted Shop Vac Two customized handles were added to the wand of a shop vac, making clean up much easier for a client with dexterity challenges.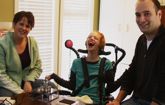 Automated Stamper A teenager with her own business receives a device that increases her involvement in creating beautiful greeting cards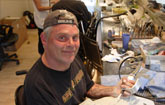 Modified Carving Tool An electric chisel was adapted for a professional stone carver. A large handle and heat-resistant insert make gripping the tool much easier.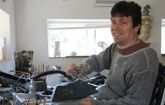 Stone Carving Vise A vise for a professional sculptor holds pieces of stone securely, and is powered with an electric car jack.
Go to Top