Technology tag search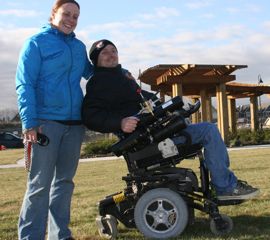 Tag results for: exercise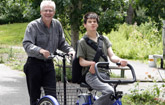 Rear-Controlled Power Trike The controls of a battery-operated trike were placed at the rear, so that a user's caregivers can assist with steering and control the speed.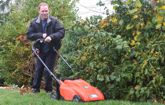 Lawn Mower Adaptation We modified a cordless lawn mower so it can be operated with one hand.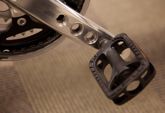 Bicycle Pedal Modification A simple modification to a bicycle enables users to pedal without fully extending their legs.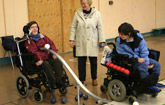 Bocce Ball Releaser A system that allows bocce enthusiasts to release balls by themselves. A switch attached to a wheelchair is triggered by the movement of a player's head, setting the ball into motion.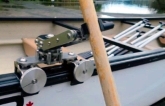 Canoe Paddle Support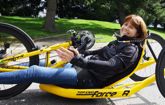 Hand Cycle Modifications We altered a recumbent bike for a top paracycling competitor, adding sip-n-puff gears and back-pedalling brakes.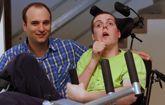 Modified Recumbent Stepper We modified a recumbent stepper machine for a young man who has very specific physical requirements along with a great desire to exercise.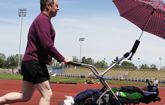 Modified Running Stroller A running stroller was modified so that a little girl could lie in a fully reclined position.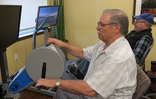 Motivational Cycle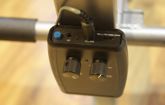 Motivational Exercise Bike for DVD player An exercise bike is outfitted with a device that plays a TV and DVD player - as long as the viewer keeps pedaling.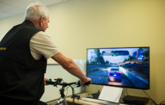 Motivational Gaming Bicycle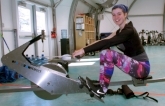 Rowing Brace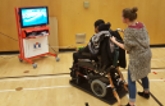 Wii Board for Wheelchair Users
Go to Top