Technology tag search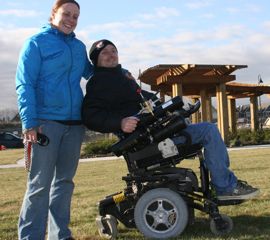 Tag results for: grip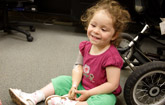 EMG Training for Prosthetic Arm EMG training teaches a young client how to control the muscles that will enable her to activate her new prosthetic arm.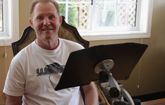 Freestanding Book Holder We created an aluminum book holder that stands independently on a table or desktop without the use of a clamp.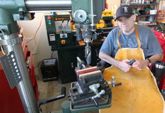 Adapted Drill Press A large, easy-grip handle was added to a drill press to make adjusting the height of the machine's working surface easier.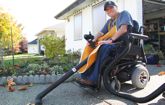 Adapted Shop Vac Two customized handles were added to the wand of a shop vac, making clean up much easier for a client with dexterity challenges.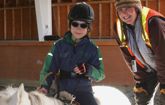 Modified Riding Glove A special glove was modified to enable a boy to ride a horse safely and with better control.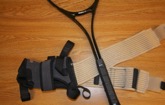 Tennis Racket Brace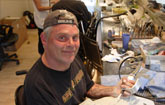 Modified Carving Tool An electric chisel was adapted for a professional stone carver. A large handle and heat-resistant insert make gripping the tool much easier.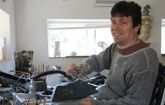 Stone Carving Vise A vise for a professional sculptor holds pieces of stone securely, and is powered with an electric car jack.
Go to Top