Technology tag search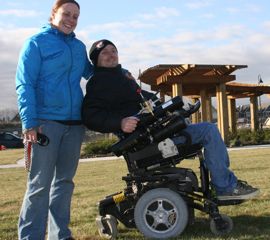 Tag results for: mobility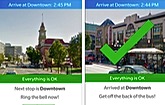 CanGo App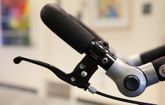 Customized Hand Brake System for Wheelchair Customized hand brakes were added to a non-standard wheelchair for extra control and safety.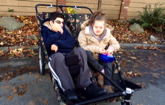 Double Stroller for Teens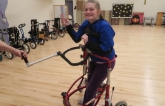 Gait Trainer Modifications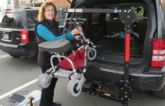 Hitch Lift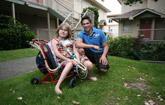 Mobile Floor Sitter An alternative to a wheelchair that allows people who need to sit close to the ground to travel independently with more ease.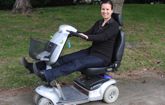 Modified Scooter We modified an electric scooter so that the user's legs can be comfortably raised in an elevated position.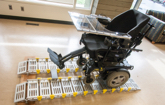 Portable Ramp with Modifications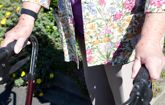 Walker Handle Modification CanAssist bought, modified and positioned new handle grips to make using a walker more comfortable for a client with arthritis.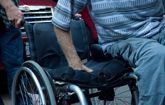 Wheelchair Transfer Cushion This padded cushion fits securely over the wheel of a wheelchair, making transfers easier and more comfortable.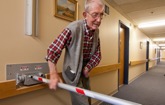 Hall-Crossing Handrail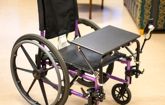 Lap Saver for Wheelchair Users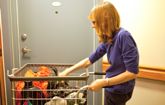 Laundry Basket Walker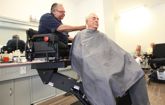 Barber Chair Customization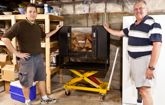 Firewood Loading System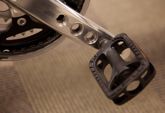 Bicycle Pedal Modification A simple modification to a bicycle enables users to pedal without fully extending their legs.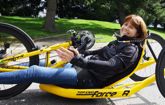 Hand Cycle Modifications We altered a recumbent bike for a top paracycling competitor, adding sip-n-puff gears and back-pedalling brakes.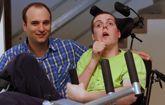 Modified Recumbent Stepper We modified a recumbent stepper machine for a young man who has very specific physical requirements along with a great desire to exercise.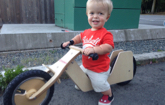 Push Bike for Toddler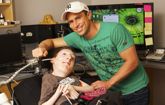 Gesture-Controlled Music Project This system uses the same technology as Nintendo's Wii remote to let people with disabilities create music using whatever part of their body they choose.
Go to Top