Technology tag search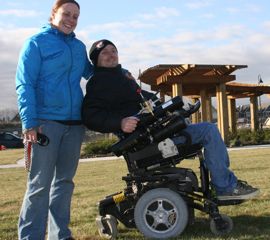 Tag results for: mouse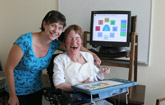 Dynamic Keyboard For people who would like to use computers but are unable to use regular keyboards or full onscreen ones, the Dynamic Keyboard works with a variety of input devices, such as a mouse, joystrick or touch-screen pad.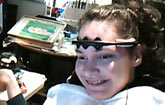 Headband-Operated EMG Switch with Mouse Click Box The electrical activity produced by contracting one's facial muscles activates a Mouse Click Box which, in turn, can be programmed to control a function on a computer or activate some other device.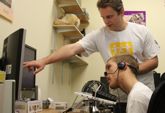 KeySurf This program lets users surf the web with a keyboard instead of a mouse by spelling the first letters of each desired link. It also remembers a user's surfing history to enable faster navigation.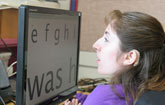 Switch-Activated Writing System For those with very limited vision who are also unable to type. Typing can be accomplished using a simple switch or EMG device. A very large font size can be selected.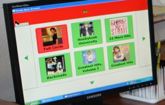 Visual Music Browser An interface for iTunes software that allows people with a range of disabilities and dexterity challenges to manage their music and audio files independently on their computers.
Go to Top