Technology tag search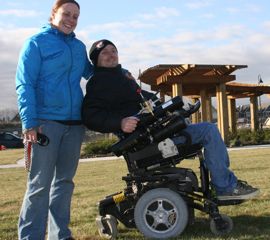 Tag results for: muscle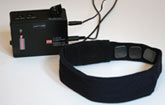 Headband-Operated EMG Switch A technology helps that people communicate simply by contracting the muscles in their face. Clients are fitted with a special headband and when they move their facial muscles, a switch or other device is activated.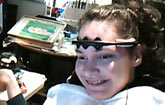 Headband-Operated EMG Switch with Mouse Click Box The electrical activity produced by contracting one's facial muscles activates a Mouse Click Box which, in turn, can be programmed to control a function on a computer or activate some other device.
Armrest Customization A customized armrest attaches to a chair, providing support and freedom of movement.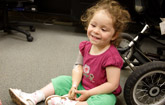 EMG Training for Prosthetic Arm EMG training teaches a young client how to control the muscles that will enable her to activate her new prosthetic arm.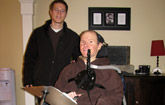 Portable Document Stand This document stand is designed for professional speakers and attaches easily to a wheelchair. The stand is both portable and adjustable.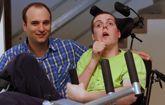 Modified Recumbent Stepper We modified a recumbent stepper machine for a young man who has very specific physical requirements along with a great desire to exercise.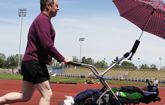 Modified Running Stroller A running stroller was modified so that a little girl could lie in a fully reclined position.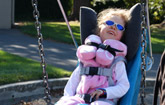 Swing-Enabling System A special seat was modified for a little girl so that she can swing in the park for the first time. The seat attaches securely to any standard swing in any park, and keeps the girl reclined.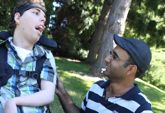 EMG Switch with iPod Two CanAssist technologies are combined so a young man can control an iPod simply by moving his facial muscles.
Go to Top