Technology tag search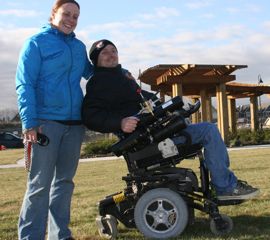 Tag results for: office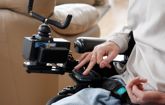 Flexible Cell Phone Mount This device attaches to a wheelchair and holds a cell phone securely in place to make dialing easier.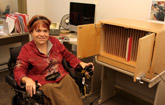 Accessible Filing Cabinet This filing cabinet, which sits horizontally and has vertical slots for files, is at just the right height for someone who uses a wheelchair. It's also easy to lock.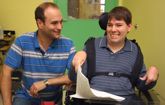 Accessible Paper Shredder CanAssist developed an attachment for a paper shredder that enables a young man to perform his favorite job.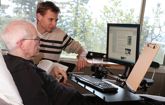 Workstation for the Bedroom A new multi-function workstation underwent several modifications for a client who needs to work in a reclined position from his home.
Go to Top