Technology tag search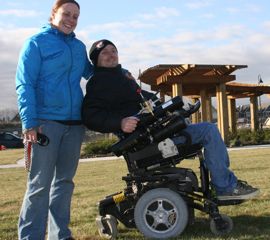 Tag results for: pedal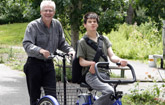 Rear-Controlled Power Trike The controls of a battery-operated trike were placed at the rear, so that a user's caregivers can assist with steering and control the speed.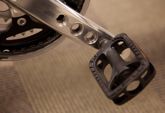 Bicycle Pedal Modification A simple modification to a bicycle enables users to pedal without fully extending their legs.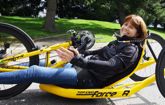 Hand Cycle Modifications We altered a recumbent bike for a top paracycling competitor, adding sip-n-puff gears and back-pedalling brakes.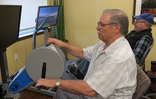 Motivational Cycle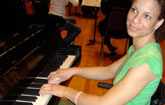 Head-Activated Piano Pedal A talented musician was unable to use her piano pedals. We created a technology that lets her push the pedal by moving her head.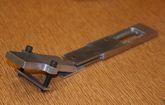 Piano Pedal Extender A horizontal extension of a piano pedal allows a musician to activate it while sitting further away from his piano.
Go to Top